White Label Taxi Booking App Development Solutions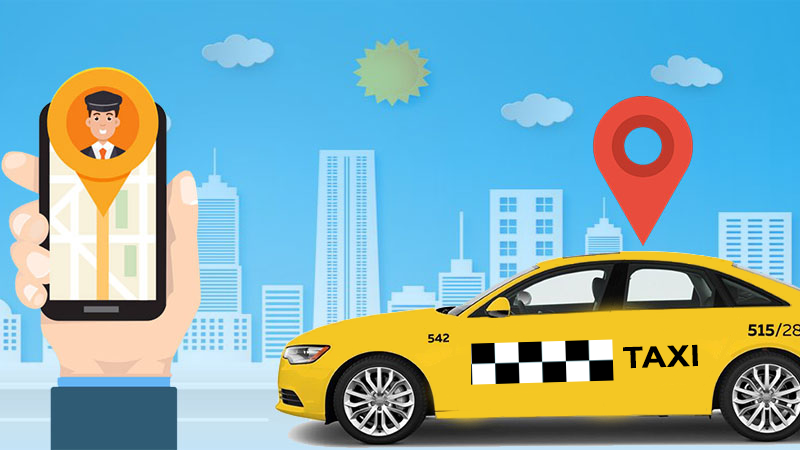 Today, entrepreneurs want to keep their services or product up-to-date. If we talk about the transportation sphere- car booking services then the owners are actually seeing a lot of competition. This is the main reason, service providers want to have a white label booking development solution like Uber. Not just in a particular country, the demand for a customized option for reserving a cab is all over the world. There is a huge rush in the market for making car hiring applications. But people have little to no knowledge of such options.
If you own a taxi business and don't know about these options and it's requirements; you landed in the best place to grab the full knowledge. In this blog, we are going to discuss everything about white-label software as well as the basic elements that make it different from others.
What is the White-Label Taxi Booking Application
The name white label came into existence when DJs buy the CDs under the name of white-label while going into the market for selling. Then this term was considered by certain other businesses too. Now, this term is being used for online applications which are a perfect blend of innovation and technology.
White label development solution is a privilege for the transportation business because they know that it is a market trend as well as the need for the time. These online options help in rebranding them in the market.
In short, it is the solution made by a firm or company to showcase and support service or product and sold by another firm. Without giving a brand, the company sells it that offers the same services or products- The brand name, logos, features and functionality can be customized.
To meet the requirements of the service providers the software development companies are offering Whitelabel solutions for taxi hiring app businesses that are customized according to the needs of the service provider.
Why a Taxi Business Need White-Label App Solutions?
In this world full of technology, upgradation of current using systems or software is indispensable. Everybody wants to change their ways just to chop a huge amount of revenue.
Increase Brand Visibility-
To embrace the white label apps, it provides your taxi business with brand visibility in a broader way along with the enhancement in the percentage of the customers. Through these online options, one can easily make their profession a 'brand' and customers love to choose stamped services.
Every area has a certain brand for a particular service. Like Uber like taxi app for booking a vehicle, and Amazon for buying products, etc. This means people use mobile phones to hire a car. If your business has no online face then you can easily choose these On-demand options for your transportation business.
To make the software favorable that offers the most favorite service, it is very important to develop mobile options that offer ease to the users and you as an owner would get visibility.
You Can Make A Huge Revenue Through Car Booking Application-
Making huge revenue is one of our goals while starting any kind of work. Service providers of the car industry generally face many problems while paying money and face heavy losses while giving commissions to the drivers etc. As an owner, one must know the performance of each driver- so that you can reward them accordingly.
But this can only be possible if they have a mobile channel through which they can ask for a big chunk of commission on every ride. This is the right time to invest in taxi booking solutions and you can churn out a huge revenue.
A Complete Picture of the Business-
In business, there are so many things, especially if it is related to transportation that the owner needs to take care of. Different categories of vehicles, number of drivers, absentees or the working one, fixing fare as per the distance, number of packages, adding the services or suspension of some packages due to any reasons, resolving the issues of the customers, etc are some of them.
The on-demand solutions for car hiring applications allow service providers to keep an eye over all the users and the dashboard facilitates them to see the performance of the business through KPIs. Various other features such as real-time location help them to know the location of the users.
Customise Your Car Sharing App Solution-
Basically, car booking software has three different panels for different users. Through which owners can easily see them working as well as offer privacy. These are-
Admin Panel
Driver Panel
Rider Panel
To know more, click here
Are You Looking For A Company to Develop Your On-Demand Car Booking Software?
Do you want a 100% unique solution for your business? If yes, then consult our expert team. We are the 'Masters' of mobile solutions developed in different and new technologies as per the requirement of the customers.
To know more about the things that make white-label taxi apps so attractive, call us or fill out the form. We will create a mobile option as per your requirements at a cost-effective price.