Hire the best Video Chat App development company because of these Reasons.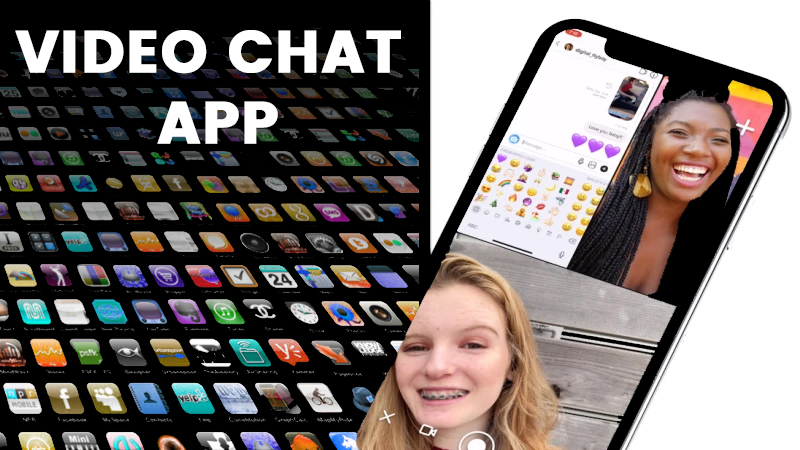 Some use it for fun and some use it for work or both.
Video chat apps are everywhere and always fun but not unless a good developer created it. Everyone uses a video conferencing app and it's there in every smartphone. So, you have a golden opportunity to hire webrtc app development company in Canada or anywhere around the world to get a video chat app created to fuel your technological creativity.
Building castles in the air when you are up to searching "How to make your own video calling app"? It's never a good thing to take things on the surface level when it's all about chat & video calls app development on a professional level. Before hiring WebRTC Developers, you should know what are the ongoing trends in the market and will an app bring you profits that you've always thought of.
Hire an expert mobile app developer for development.
Have a minimum budget about the video chat app.
Know who is your target audience and what they want.
Have the right marketing tools for your app at hand.
Know exactly why you want to develop a video call app.
Don't be so as we have got the best solutions for your queries. Those webrtc app solutions sell like hotcakes in the market which are made by professionals.
Designing the app:
First thing first… Great design is the foundation of great things. And you definitely want to make your app successful? Right. Think about what kind of design you want from the team of developers you've hired or going to hire. Is it for work or is it just for fun, folks. Take it to the core of what your vision about your app is and dive right into Chat & Video Call App Development for the best video call app ever built.
Coding the video chat app:
So, when you have an amazing wireframe or the design of the app at hand, the second most important thing that matters is the clean coding that brings design dreams into reality in no time! Integrating WebRTC application development into the whole process even makes audio and video streaming even more robust.
Adding cool features to video app:
Adding some really cool features to let your video app noticed among the crowd of video apps will give you an edge over others. A nice and cool video chat app has all the stickers and other functions that are useful, productive as well as not-so-boring.
Keeping the target audience in mind:
The target audience is your potential customers. They are the ones who will be downloading the app once it goes on the shelves of the App Store and Google PlayStore. Drumrolls! Wait. Have you taken enough to care what your target audience will like in the app and what irks them? If not, take a U-turn and design the app the way they'll love.
So, you've finally decided on webrtc app development? Awesome!
Testing the video call app:
Once the app is ready with all the coding and technical stuff all sorted out, make your feet wet and test the waters. A "real" dedicated team of developers of a video chat app development company will always stress enough on testing. They have a team of expert quality analysts, who know exactly that perfection is everything. Your coordination with this team will matter a good deal.
Post-launch Customer Care:
This is something that you have always dreamt of. Kinda yes? Take note that you hire a video chat app development company that knows well how to handle your post-app launch queries and unexpected bugs or issues that may arise. You definitely don't want to be alone in a sea of problems. How about hiring webrtc development company like us, providing 24*7 customer care for our clients across Canada, the USA, the UK and UAE.
Here's to successfully launch a Video Chat App:
Well, we have already discussed above what it takes to create an amazing group video calling app, but let's quickly recapitulate what we learned so far. A great video calling app is never devoid of the most interesting features- such as cool stickers, and filters which are most probably the single most pushing factor for the teens and millennials to download the app from the App Store and Google PlayStore. The design also always plays a significant role in making the app a success. A user-friendly design is all it takes to let the free video chat app find a way into the hearts of the people.
Our Final Take:
Your next step should be to hire a company with great expertise in webrtc app development services for global clients. They know about the right kind of technology stack, they know how to implement it. Dedicated webrtc mobile app developers always work for your customized mobile app for video calling without failing you.