On-demand Tutor App Development Features you can't miss!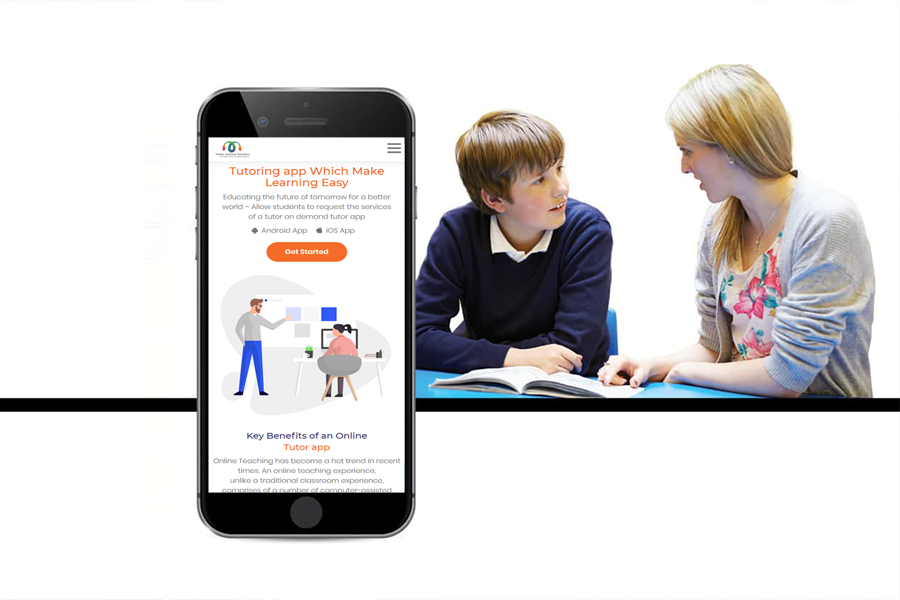 Do you think traditional methods to find the tutors work in this era?
No one has time or capacity to wait forever to look out for specialists in a subject or a tutor who will be the right fit for the students. After all, all those traditional methods fall heavy on the parents where they have to hunt for the tutors. What all is required is an on-demand tutor app that solves all the queries for the students, teachers as well as parents. On-demand tutor app development is a new addition to the chapter of the on-demand economy, especially in 2019. Things are quite fast and so are the next-gen students who have as little patience as a pea. Giving a shot to the on-demand apps for tutoring in Canada is a great way to boost your coaching business.
How are on-demand tutoring apps helpful for tutors & students?
A tutor finder app not only helps students speed up the process of finding a suitable tutor for home tutoring, in-house tutoring or video sessions but also helps the teachers and tutors find jobs (part-time or full-time), as well as support educational institutions and coaching centers, find students.
Search by Location to find Tutors :
This is probably one of the best features that we love the most about on-demand tutor app development. Any expert company would include the location search feature because it facilitates tutors to find the nearby tutors as well as filter their search results according to the same. Enabling location in Uber For Tutors App Development is a sureshot winning feature of a tutor finder app where the students find it very easy to find the tutor of their choice just nearby their home.
Book On-demand Tutoring Session:
Students not only use the app to find a tutor nearby their location for their subjects but also are able to book an on-demand tutoring session to get a video session of the tutor and decide whether or not to hire a tutor. In case, you have an educational institute or a coaching center, you may have the need to give demos of various tutors until the student chooses the best from the app. An on-demand tutor app is a great hit among educational organizations.
Get Requests from Students for demo:
How tutors benefit from the on-demand tutor app? Not only students register on the app to find the subject specialists but the tutors register on the app to get requests from the students in order to get demos from the tutors in the form of video or audio chat or even messaging app, but also hire the teachers only after they have chosen the tutor based on the demo provided by the tutors. So to say, it is obvious that on-demand tutor app development is a great way to connect tutors and students together.
Chat Messaging to Communicate:
What else than a video call would be beneficial for the students and teachers alike if they want to connect with each other? An expert company for building online tutoring apps knows well the importance of integrating chat messaging feature or Instant Messaging into the app so that they are able to talk to each other whenever required in order to schedule the meeting points and times for demo if the student demands home demo for tutoring contract.
Online Payment Methods:
It is for sure that an online tutor finder app helps to meet tutors from nearby locations so as to connect easily. There is another feature that every tutor finder app developer would add in an app. It is the payment gateway integration into the app that would facilitate the students to pay the tutors using a card or eWallet. Safe online payments lead to more people turning to your app time and again.
Premium Membership:
It is a feature that any tutor finder app development company can easily ignore in an app. Why does it matter? It is utterly important to offer something different in an app. It can be called the USP of the app. Adding the option of paid or premium membership would mean that the app has certain features that you won't allow in the free version. This can be: Video calling the tutor, getting the contact details of the students (in the tutor version) and many others. It also means earning from the app, just got easier.
Reviews & Ratings:
Students should be able to give ratings and reviews/ feedback to the tutors on the basis of their services. This can be a 5-star rating or written feedback that would help other students to choose a tutor without getting confused. As many options are available when it comes to using Uber for Tutors app in Canada, ratings help a great deal.
On a Concluding note:
Why students use on-demand tutoring apps like Uber?
To find tutors in so much less time than traditional methods.