Salon App Development: On the Way to Loads of Appointments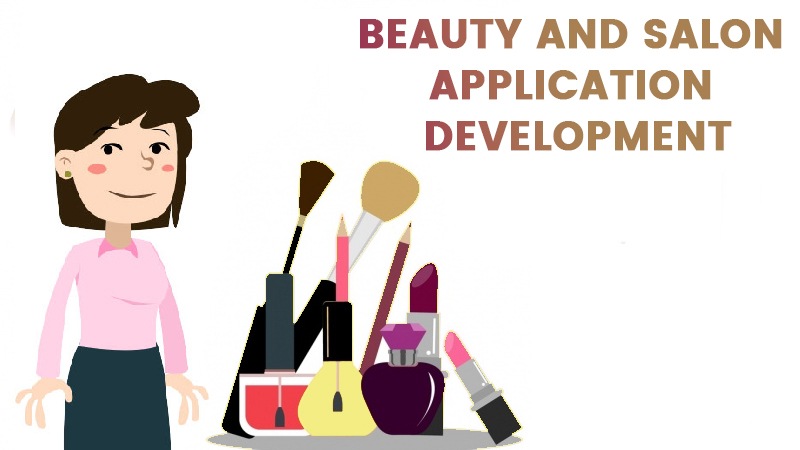 What you might be thinking right now is that all you need is a salon appointment app developed by a professional salon app development company, you have definitely stumbled upon the right path for sure. This should have triggered in your mind after reading the title of the article. Right?
Be assured we will discuss about the most ignored but most important factors that actually contribute to successful bookings and appointments in salon and spa businesses.
A beauty salon mobile app is the best online marketing platform for your business to get more clients and customers and there's no doubt about it.
Multiplying Salon Bookings with Salon App Development:
In this world of extreme competition and cutting-edge technologies making mark in every field, can you think of keeping it to just yourselves. Your business may remain buried in a corner if you don't pay attention to what people want these days.
First things first, no one wants to leave the comfort of their home these days, if they are able to do the same thing from home. Now, it's all common sense, if you have a salon but your competitor in the locality has a full-fledged Beauty, hair, nail salon & spa management software & App, they will be well sorted out as compared to your salon. It is a bitter truth that you still might be ignoring, maybe to save a few bucks?
Can you bear the brunt of the losses when your business fails due to the lack of the best hair salon application? The best step forward would be to hire a salon app development company because of the following reasons.
A professional company has the right kind of expertise in designing and developing a salon app according to the requirements of the client in order to impress the users.
A dedicated team of online beauty salon app builders create app designs that are trending and in-demand. There is no way that your app will go unnoticed.
In order to organise all your clients at one place, it is really important that you have a dynamic salon management software at hand and don't miss a deal.
If you want to retain your customers, an app is an extremely user-friendly method of reaching your customers in the best possible way.
Every person out there wants to book appointments from the comfort of the home. It is one of the best features of beauty salon app to let people book easily.
One-click Booking with Online Beauty Salon App Builders for Salons & Spas:
When apps have reached the most advanced technologies like letting the users schedule their bookings online hassle-free with mobile apps, why would you not go on the same route to get loads of appointments from app users. Once you get an app developed and start getting clients, the app will serve as a powerful medium of client retention with the urge to use the same hassle-free platform.
Calendar Syncing in Salon Apps: How it Works?
Planning and managing a calendar for appointments can be very burdensome to maintain. What comes handy here is the calendar syncing feature of a hair salon application that takes away the appointment headaches from you. It can be a simple calendar syncing or a complex integration, just as you want, just you need to hire mobile app development company which has a lot of experience in creating similar mobile apps. Emergency bookings, full-slot booking, rescheduling the bookings and there is so much more to gain when there are calendar bookings. All this can happen automatically when the user starts booking on the calendar. The salon owner gets notifications about the booked slots for particular hairstylists as well as makeup artists or spa bookings.
What is the need to Integrate Booking Tools into the Salon Apps?
The need arises to give ultimate comfort to the user of the app. Also, so that there is no loss of clients and customers in the absence of the ease of calendar. They simply choose from the available slots, time and date and with a particular salonist. With an app, it becomes easier to keep track of the hours put into the services, time given to a particular client and total time put into one customer. Thus, in a way it helps a salon owner or a spa business to calculate the productivity rate very easily.
Not only this, the app owner takes note of the overbooking or full-booking or even under-booking, thus giving them the real view of the whole salon business.
Moreover, it gives you the flexibility to mark off-days or off-times in lieu of the vacation, holidays and non-availability of the services. At times, people want to cancel, reschedule their meetings and bookings with the salon specialists, a good company while giving on-demand beauty services app development will always keep in mind to include these features of the salon services as well.
Conclusion: Then there are features like payment processing online on the apps as well as reward points and more, all comes along with a company providing best beauty salon mobile app development services to the clients.