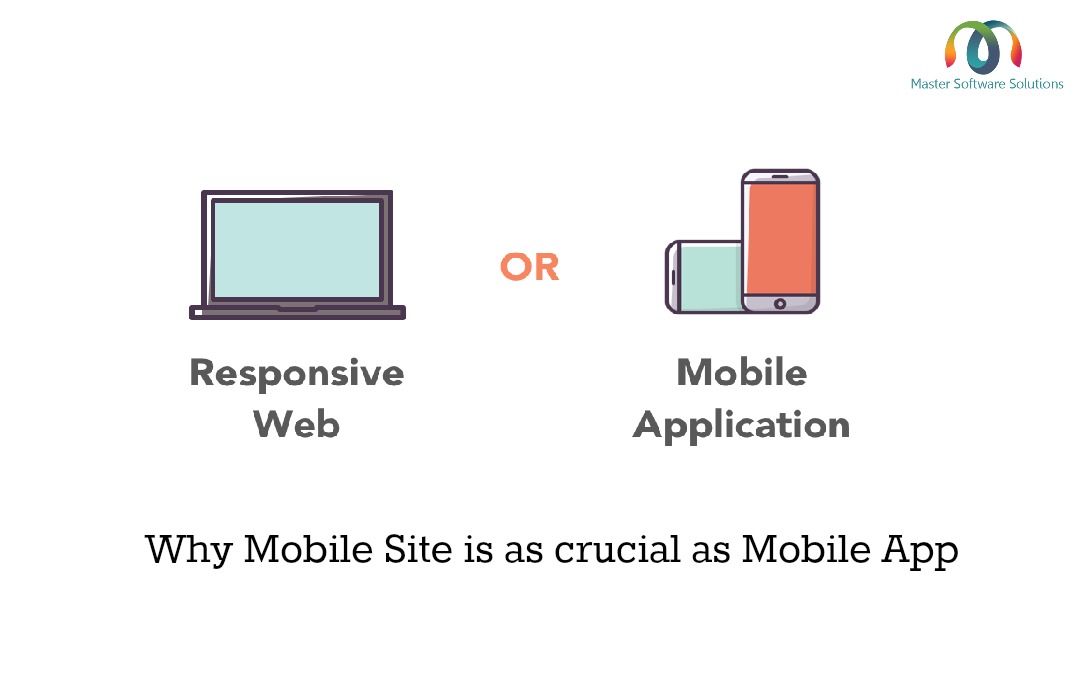 Even though the fame of Mobile Apps is growing rapidly, the fundamental importance of website – mobile or desktop – cannot be ignored. The primitive switch from a desktop to mobile led to the development of responsive site, which further paved way for the development of app. Now that users are more inclined towards an application, the sites are facing some ignorance.
In today's post, we will discuss about why a mobile site is still very important for a business, just like a mobile app is. If you want to revive your business, then just keep on reading.
Why Mobile Site is as crucial as Mobile App
1. In the moment
A mobile site, unlike apps, is not limited to functionality due to the platform or device type. Instead, it is easily accessible over the mobile browser across all devices.
2. Compatibility
A mobile site does not need compatibility checks to run over different mobile devices. It simply relies on the mobile's browser and an active internet connection to work.
3. No Upgrades
Similar to the no compatibility checks, a mobile site does not need any additional upgrades to run on devices. A single site will function in the same way on every different mobile
4. Accessibility
Because of the ease of access, the mobile site remains dynamic in its functionality. Moreover, the website is much easy to navigate and update as well. Its visibility facilitates easy management.
5.Cost Efficient
Mobile site development is far more cost-effective as compared to app development. It doesn't take up that much time and effort as much it is required to develop different native applications.
Conclusion
A responsive site and a mobile app, both play a crucial role in achieving business goals. However, these business goals need to be separately defined by you for responsive site as well as app. In short, a website particularly for mobile use serves on a wide level to an audience who is yet to download your mobile app. Hence, it is an important part to serve your business goals.