What Effect The Development Of An Online Flower Delivery App?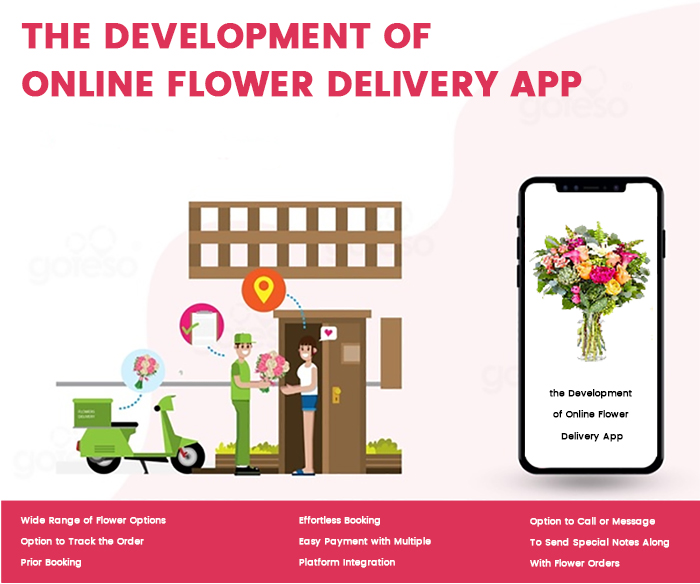 Are you into a flower delivery business? If yes, then this blog is a must-read blog. Do you have an online presence? If not then it's unfortunate for your business. Be in any type of business, we all need to represent our business online. Because everybody has a mobile phone. From a small vendor to a high-class business, all operate and want online solutions.
Today, every business owner wants to increase their sales as well as make a strong bond with their customers. That is one of the reasons why maximum people related to the flower delivery business desire to have a strong online presence. Every Flower Delivery Management Software must have a perfect combination of flowers and comfort.
Elements You Must Consider While Developing an Online Flower Delivery App Development-
There are countless aspects that affect a business like online flower delivery. Before the development of an online flower delivery app, it is necessary to discuss all the factors affecting the performance of your business. However, you need to go for the best florist app development company to proceed with your ideas. Let's begin with the important tips to discuss with the flower delivery app developers before moving further.
Must-Have Things in a Florist App- In every business there are some important aspects that you can't skip. For example- if you are into flower delivery business then you can't compromise on the quality issues or deliveries. The following are the 'must-have' things that need to be added in a business especially if you want to be successful in an online flower delivery business.QualityAbrupt andInstant or Delivery within 24 hours.
Everybody wants to gift fresh flowers. Think about what if you order fresh flowers for your loved ones but just because of your delivery issues or poorly developed On-Demand Flower Delivery App those flowers get stale. Instead of making your loved one's day, you ruined their day. So, everybody wants to offer the best services to their clients. If your app is well-performing and has all the required features plus, delivery is quick and fast then nobody can stop you to come at the number one position.
Availability is Everything for an Online Flower Delivery Business– Today, due to the generation of instant demand or order, dealers get very little time to contact other dealers in case of non-availability of certain types of flowers. There are different types of business models on which online flower delivery apps are working, such as- B2B or B2C. The reason for working over different models is to provide exactly the product that is ordered by the clients. So, it is important to put a feature in the florist app by the development company to show the types of flowers as per the availability.
Advance Features– In this fast-evolving world, accessibility of some advance features is very important. The addition of these advanced features can take your flower business to another level of success very quickly. For example- to be prepared to deliver the flowers in any season and at any place such as- home, corporate offices, etc.
In addition, your Flower Delivery Management Software must come with easy to use the feature. Generally, customers love to use that online flower delivery app which is well managed and categorized. These advanced features may also include things like-
Wide Range of Flower Options
Option to Track the Order
Prior Booking
Effortless Booking
Easy Payment with Multiple Platform Integration
Option to Call or Message
To Send Special Notes Along With Flower Orders
Ratings and Reviews
These features can only be crafted by the Uber for Flowers App Development company. So it is very important to discuss each and every feature beforehand.
Develop Your Own Online Flower Delivery App-
To increase the revenue of the flower delivery app, it is paramount important to opt for the online flower delivery app development services wisely. If you have any kind of queries regarding the flower delivery app development, Contact Us. We have a team of experienced people who can develop an online flower delivery app with different features. Come and discuss your ideas with us.