Vegetable Delivery Apps – Empower Business During Pandemic
Due to the entry of coronavirus in the world, many things have been changed. Life is moving with slow speed because of lockdown and it becomes too difficult to manage the business's speed as well as cope up with the customer's demands. Everybody desires to get things faster, cost-effective, and accessible easily. The farmers or the business owners working with fresh vegetables are the worst-hit industry that is having no options to deliver the grown produce from their place to the customer's doorstep.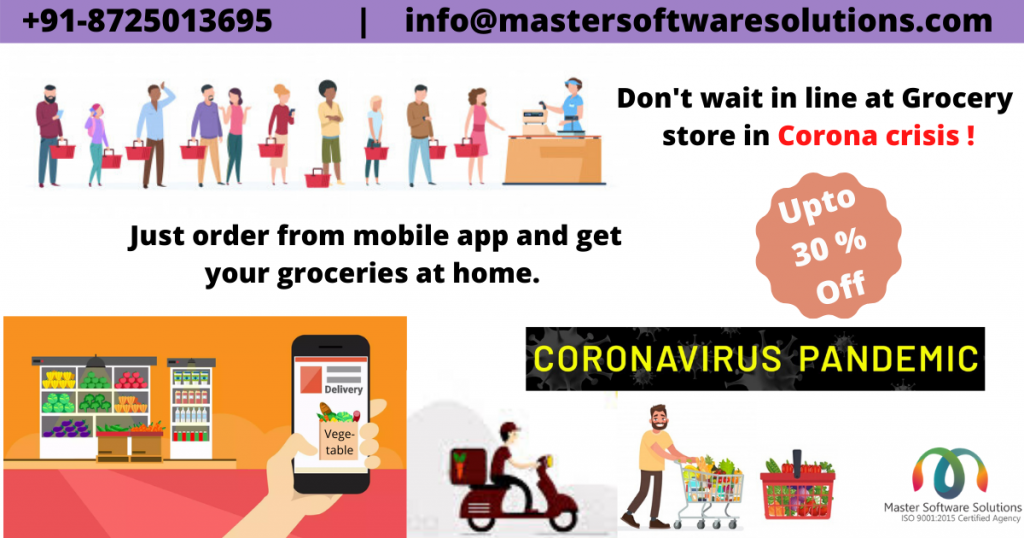 Delivering services like fresh vegetables or fruits at the consumer's doorstep without any delay is daydreaming just like it was a few years back because of lockdown across the country. But the on-demand mobile app solutions for vegetable & fruit delivery has changed the scenario and is proved to be a leader for the farmers as well as fresh growers.
How Online Vegetable Delivering Apps Are Helping?
The online vegetable ordering applications can be a relief for the end customers, especially those who are staying away from the farms or inaccessible for getting freshly grown vegetables or fruits. Because any authenticated user can place an order of available fruits and vegetables from their mobile phones within a few taps on the screen.

In the lockdown or curfew amid the coronavirus pandemic, the elderly people need not visit or search to have the fresh produce as everything can be made available through

produce delivery software

at their door. They just had to place the order after entering the required personal information. 

Fresh growers can sell fruits & vegetable hassle-free using an online mobile app for fresh produce delivery and can reach to the targeted customers without any third party amid lockdown.

Before the development of fresh produce delivery software, it was impossible for the farmers to directly connect to the consumers. As a farmer or business owner dealing with the produce industry, you can connect to the customers directly and take orders from them, keep track of the deliveries through the delivery app panel and handle the records of all sale products within minutes on your smartphone screen.

All the features of the online fresh produce delivery services are special and helpful but some of them really help in stopping the coronavirus. Cash is one of the biggest culprits that transfer the virus from one place to another, but the multiple online payment options reduce the communication of coronavirus. As you can get the payments directly into your account.
Want to empower fresh produce businesses amid coronavirus pandemic? If yes, get connected to your customers directly through vegetable delivery applications. Talk to the experts.