Salon Management Software – Why Do You Need it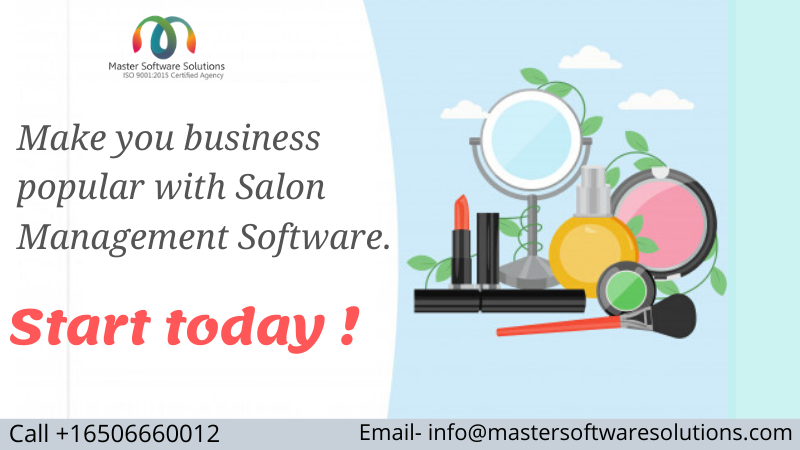 There are so many things that matter for a business irrespective of its sphere. Some of them may include the proper usage of money, other resources, offering services hassle-free to the clients, interaction with customers, and many more. If any of the mentioned things are not up-to-the-mark, then it may spit your business out of the competition.
Beauty & salon is one of the booming industries in the world that include a lot of different things that need to be look-after. The innovators are continuously making this industry more useful and effective for the owners by developing the best salon software.
Does everybody need salon management software solutions for their beauty business? How one would get to know that he/she needs a salon booking app development solution for their business? There are many such questions in the minds of the owners. Let's dig the answers to each question.
What is the Need for an Online Salon Scheduling Software
To Improve the Base of Customers –
Making a firm base for customers is one of the most challenging tasks for everybody. Customers love to get services from the place that offer quality and awesome services and spend a lot of time browsing several different salon application solutions.
So, it should look extraordinary and amazing in terms of offering services. They should feel the worth of spending and booking appointments from your software.
Do you know! You can broadcast your services with the help of social media. Most people are too much into surfing different social media sites and you can make them aware of your services.
For that, you must first need salon app development services. This method is already being used by a lot of people in different corners of the world. Therefore, all this is possible only if you have a firm base of customers.
To Have Pre-bookings as well as Bookings Booked within Seconds –
In this modern world, customers love to have bookings and pre-bookings booked on their smartphones. Besides, it provides ease to the customers. As per the experts, service providers can make a lot of money with the help of these innovative tools. Getting a customer's booking on call is an ancient way that is failing. And customers are switching to new and advanced methods. The web options are also 'in' for salon businesses.
The features make salon scheduling software the best. For example- through the proper list of services, your customers can easily see the added services easily. The option to communicate can help everyone- as your customer can text you or even call you in case of any clarification.
Therefore, if your client is liking your services but facing any problem, it's very important to have the solution to their problems. Having an in-app calling option can help your businesses incredibly.
What other things the best salon software must offer you?
Have a look at all of them-
Add and edit and record of appointments and client details.
Sign in option for customers and to update their profiles as well.
Assign appointments to staff members.
Assign appointments to staff members.
All required tools to analyze every task- managing appointments according to available specialists, maintaining the data, revenue and profits- Dashboard is the ultimate option of the admin app of salon application.
A corner for feedback or review and rate list.
Salon Apps Helps in Improving Productivity-
The productivity of the business accelerates when there is uninterrupted work. This concept is applicable to online and offline services.
As per the owners who are already using this, confess that the salon applications transform the sale's performance of the business. There are many such features that actually help in accelerating business profits.
Notification is an important feature that helps in making the customers aware of all the services and the new discounts, and upcoming offers and eventually increase productivity. With a single click, this push notification can be sent to customers and to boost the revenue.
To Have Firm and Secured Data-
Whenever a customer registers themselves on an online platform, to give the authority to customers, it always asks for some information from the customer's side. It is important to keep information secure and safe.
So, instead of keeping the information on the papers- you can keep it in your pocket that can be accessible at any time and anywhere. Keeping the data online is much easier as you can compare or count everything just with few clicks- Counting the number of customers and taken services by an individual.
Salon Apps Helps in Maintaining Payment Records –
Handling the payments is another big and juggling task in the beauty and wellness industry. What if you get the payments directly to your bank accounts? Obviously! It would be a big relief for every service provider.
The online salon app software solutions enable customers to pay through multiple payments. It's an easy way for the customers to pay and the owners can get the money through multiple channels such as- credit cards, debit cards, mobile payment gateways, and cash options. More the online payment options the more customers you would have to get the services.
Wrapping Up!
Do you want an online application solution for your business? Before you go somewhere else, let's discuss the requirements. Our experts guide everyone as per their business size. So, if your business is just a startup or has well-established business in your area, our developers suggest features accordingly. If you are looking for a low budget option that boosts your sales quickly, you must consult Once.