Develop your On-Demand Mobile App Solution with us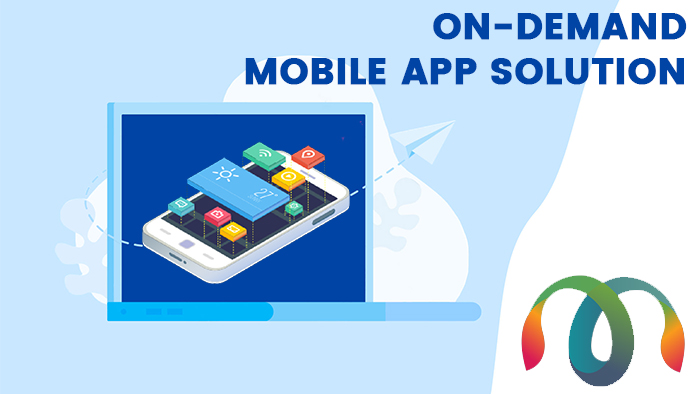 Many business owners have already identified the need for mobile app solutions for the growth of their business. According to App Annie- a market researcher, has given data regarding the growth of mobile app which clarifies that this market is expected to grow by $189 billion by the year 2020 which is accounted to be 270% growth in the market of mobile app software.
The Importance of On-Demand App Development
People are rushing to develop or upgrade their mobile app solutions just to deal with their customers. Business owners want to connect with their customers. Because they want to offer the best service, explore their business to generate the maximum revenue. The data mentioned below will definitely represent a very clear picture of today's increasing demand for mobile applications and their needs.
Mobile users spend more than 90% of their time on operating various types of mobile apps.
More than two-thirds prefer to go for indigenous mobile apps.
There are 2.1 million apps for Android users and around 2 million apps for the Apple app store.
Almost 40 percent mobile users use social media applications more frequently.
People probably youths spend most of their time on gaming apps. Gaming apps are the most-used apps. Any business app, education or lifestyle comes after that.
On average, an individual has 30 to 35 apps downloaded on their smartphones.
Social media sites are the most used apps. Gaming, business, travel, lifestyle come afterward.
Data and the percent related to mobile apps is increasing day-by-day. Whether it is the number of users or revenue generated by the on-demand applications or the number of mobile applications.
Different Types of On-Demand App Solutions
There are numerous On-demand mobile app categories that are used by countless users for various different purposes. Below, we have mentioned some of the different on-demand mobile app categories which are popular.
Various steps used to develop On-Demand Mobile App Solution-
In developing or designing a particular on-demand mobile app software, a lot of time is required. Since from the beginning to the end, developers need to plan for several steps. These steps may include-
Idea
Strategy
Design
Development
Deployment
Post-launch phases.
Do you have any idea of an On-Demand App Development Solution?
If you have any idea, contact us. Our experts will definitely work to screen them. As we are working in diverse areas to develop the app. We are offering trending on-demand mobile app development solutions to our customers. To know more about any type of query, contact us. Our team would love to work over your ideas.