Why Vue.js is Popular?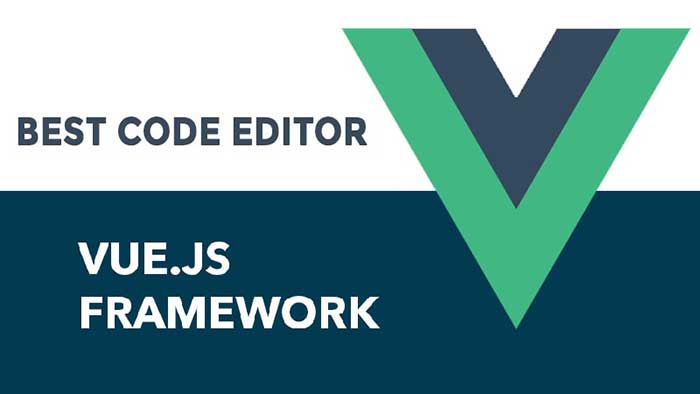 If you don't already know about Vue.js web development and app development, you still are losing a big deal. You hold the power to cut on your project TTM and costs as well. As a developer, you hold the power to create stunning web apps in no time!
Believe it or not, Vue.js also reduces the efforts on coding- by drastically reducing the coding work needed for the front-end development on the part of the web app developers you hire for your project. At this point of time, you will be curious enough to know more about this open-source framework that progressed purely due to the contributors, communities and crowdfunding.
Bootstrap integration, lightweight & so much more…
"An incrementally adoptable ecosystem that scales between a library and a full-featured framework."
Vue Js is the latest library that will definitely suit your needs if you already know HTML, JavaScript, and CSS. Owing to some of the amazing benefits that it offers, more and more people are talking about Vue.js. Moreover, entrepreneurs looking for top vue.js web development companies are quite sure that the software development processes will be so much smoother and faster as compared to React and Angular. Here's Why Vue.js is used?
Very High Level of Stability:
The best thing about Vue.js is that when you hire Vue Js developer, you are sure about the safe investment in a secure and highly stable library. Did you know that you are assured of the highly stable and secure software development when you choose Vue.js- An open-source library creating high-performance software.
Comes with Detailed Documentation:
How about being able to create the most robust software along with the most simplified documentation that shows all options. Not only the options shared, but the documentation also has some of the very best live examples to learn practically. It's introductory API documentation is simple and available in multiple languages.
Incredible Reactivity Speed:
Another thing that most of the top vue js developers like about this library is the high reactivity speed. Unobtrusive Reactivity System not only helps to make updates and modifications but also see the updates in the view quickly. But, make sure that you avoid some of the common glitches.
Facilitates Quick Coding:
No doubt about the fact that Vue.js is distinctively known for the high coding speed letting the developers finish client projects in less time and thus cutting on development costs. Only a few lines of code would be enough to make the most out of this library by the user. The CSS, HTML and JavaScript codes can be kept in single-file components.
Component-based at the Core Level:
Components are reusable vue instances. These named instances act as custom elements inside a root vue instance. This is the most popular feature in vue.js development. An app is organised as a tree of nested components like content, sidebar, header etc. These are again divided into other page links like blogs and more.
Super Easy Reusable Code:
The components in Vue Js can be used over and over again and that is something that comes as a big relief to the developers. Any top vue js development company would consider it an amazing benefit of using Vue.js as compared to other JavaScript libraries.
Lightweight yet High-performance:
What we see is we get! It goes right with what Vue views has to offer on-screen and off-screen as well. With a simple and flexible view layer feature, Vue JS becomes the most lightweight library in the absence of the full-blown heavy frameworks. Also, all this comes without the overhead.
BootstrapVue Integration:
Besides the ease and simplicity that the developer community likes about Vue JS, we have Bootstrap to add icing on the cake. Bootstrap v4 in Vue is made to make web applications responsive to the core. This highlights the mobile- first needs of the digital world.
Fast Learning Curve:
Probably, if we asked the top vue js developers what prompted them to learn about Vue.JS, they would delightfully tell that this library has a fast learning curve as compared to other bloated frameworks. You will rule out the problems of React by using Vue. You gotta love the learning processes with Vue JS for sure if you want to make the big switch.
Huge Community Pool:
If Angular is to Google and React is to Facebook, then Vue JS is to Evan You. Released in February 2014, you can find a huge developer community sharing experiences and insights with Vue.js to get the max with this amazing framework.
Vue JS Development Features at a Glance:
Two-way data binding.
Virtual DOM
Routing
Components
Event-Handling
Computed Properties
Templates
Directives
Animations
Watchers
Cut on TTM & Cost of Development with Vue.JS development services
If you are looking out for another primary framework that is really lightweight and flexible, then Vue.js is a must try on when you hire the top vue.js development company. It helps to build the most attractive and stunning user interfaces you will ever see. In our #Vuepoint, this dynamic library helps to build the most amazing and splendidly beautiful front-end of the apps.
We already see developers looking out for online tutorials and classes to learn Vue.js to add to their technology stack to make the big switch from traditional coding environments. There is a huge shift as we see business owners looking to get apps or websites created- want to hire vue.js developers to save on cost and time.
Your App & Web UI gets a Makeover with best Vue.js development company
Hire Vue JS Developer for JavaScript Solutions:
Hire Vue JS developers who are experts at developing futuristic JavaScript Solutions. A rich web application is all you need to excel in your business and a top VueJS development company is all you need by your side to keep winning in this hardcore competition.
Give your mobile app users the true native experience with stunning UI created with Vue. The real factor behind a successful app or a web page is a dynamic engaging time they spend on it and thus, making way for your business to excel. Goodbye to mobile jank and say yes to the fastest ever built apps with immersive experiences for the app and web app users.
Conclusion:
If we tell you that you can get complete web app solutions in the least amount of time possible with Vue Js, would you still like to stick to the old frameworks and libraries?
Well, your answer should be definitely no.
Every other VueJS framework development company doesn't have the expert skills needed to create apps and websites according to your requirements. To leverage the full potential of VueJS which is a dynamic open-source framework, only hiring the experts makes complete sense.
Would you still stick to the old programming frameworks for software development? Let us know what you think.