Uber For Doctors App & On-demand Healthcare Software Solution: Benefits you need to know!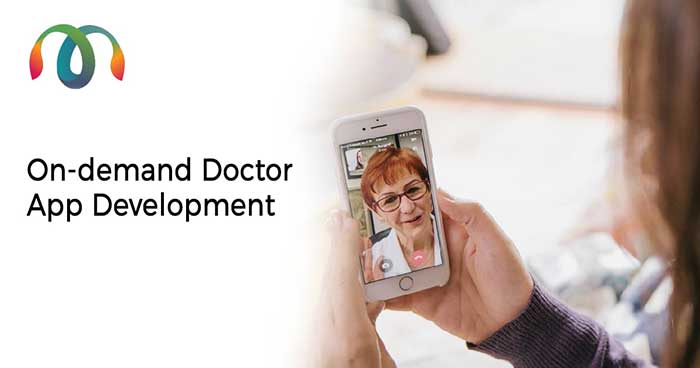 Sounds so strange but even better because a need for doctors can arise at any point in time in case of emergencies or otherwise. These moments are unexpected. Isn't?
So, a hospital or a healthcare firm and even a healthcare official always have a chance to get thinking about hiring a doctor on-demand app development company in Canada or the US! A doctor's on-demand app would help the healthcare firms and officials reach the most number of persons who are in need and who want to contact doctors when they are sick and really don't want to get out of the comfort zone.
It is really difficult for a sick person to get out of his home and wait in the queue in order to get a check-up as well as a prescription.
A doctor-on-demand app gives a prescription. The pharmacy delivers the medicines as the prescription is sent directly to pharmacy stores.
Valid Reasons why Uber for doctors App is really beneficial & should be developed:
There are some valid reasons why you should build a doctor on-demand app for people who need care and check-up urgently.
Doctor on-call 24/ 7:
When you- As an individual doctor or a healthcare agency, wants to get an app from a professional on-demand doctor app development company, it means you are completely aware of the importance of being all-time accessible to the patients or people who really want you at the time of need.
The app makes you accessible- Every moment! Diseases and urgent health issues never come expectedly. There arises the need to be available straight away. An app is an amazing platform that connects you and your service to those who need it the most.
Clear & Simple Costing:
The fee for consultation and check-up can really go high when the whole process in a primary clinic or a health center or even a hospital is carried out.
In most of the doctor's app on-demand, the costing feature is designed in such a way that the app users get the costs right at the start of the session- whether on video or in-house visit. So that the patients never ever have to pay bills later on. No hidden costs for the patients which is a great trustworthy feature.
Clear costing keeps things trouble-free. If you are looking for a similar feature in your app, talk to experts today. Along with this feature, there are some other features and functionalities that we continue to discuss today.
Video Conferencing:
With WebRTC integration into the on-demand doctor app, an amazing feature is added to the app. Video conferencing comes under on-demand calling with the doctor. The best part is the warmth and personal touch that is maintained with the help of HD video conferencing through the app.
Most of the people who register on an Uber-like app for doctors, want to have a one-on-one video call with the board-certified and licensed doctors who are expert enough to know about issues that the patients are going through. They are able to express themselves more as well as make sure that they are able to get proper ensured check-up face to face.
Urgent Check-up:
One of the most amazing benefits of hiring the best on-demand app development company in Canada or the US is that they know the knicks and knacks of the on-demand app development. They know how important it would be for a doctor to see the patient as well as how important is it to see the doctor in case the patient needs an urgent checkup. Then, the app user always has the option to start with- whether Online or offline appointment.
The need to get a check-up from a licensed physician is primary and calls for a robust healthcare on-demand software solution from experts. In case, there is no involvement of the experts while building the on-demand doctors app, the chances are really meager that the patients will be able to book doctors without hassles.
House Visit On-demand:
Did you know that the app users can even request for a house visit on-demand because they obviously don't feel good to come out of their homes? What they actually need is being able to book a doctor using Uber for doctors and paying for it, rather than having to pay for the cab and come to you. Take your clinic to home, and get paid.
Scheduling Appointment :
Getting appointments over the app is the best thing ever.
No more crowded clinics, no more full waiting rooms. When your patients know it already about the time slot they are booked for over the app, things will be uncomplicated with a healthcare software solution like a booking app. People can easily book their appointments and save time and conveyance costs as well.
On a Concluding Note:
Doctor on-demand is- In demand for sure!
If you are still confused about whether or not to go for mobile app development services to get such an app for your healthcare agency or a hospital, you are going to give a big miss. All the benefits, everything just seems to be too promising (as you already read above!)and there's no reason why you should ignore getting one for your clinic or healthcare agency.