All You Need to Know About Grocery App Development in Canada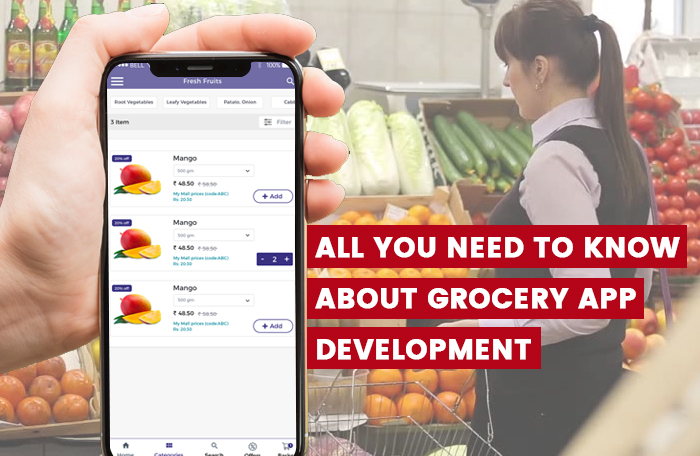 Without any doubt, mobile app development has made our life easy. In Canada, more than fifty percent of people are shopping for their routine households from grocery app solutions. This is one of the reasons, many people want to develop their own grocery mobile app solution.
We all know, the grocery app development solution is such a blessing for all of us, as these Grocery App Solutions are fulfilling our daily needs. As per the statistics, people living in Ontario and British Columbia prefer to shop from the grocery apps instead of visiting from a grocery store.
What Are the Most Desirable Features Required for the Development of Grocery App?
It is indeed quite a challenging task for the grocery stores to stand ahead by opting custom-made mobile app. It is paramount important to keep in mind the grocery related trends in mind before developing an On-demand grocery app development solution in Canada that can offer their services in areas such as- Ontario, British Columbia.
Developing an On-Demand Grocery Delivery App is not everybody's cup of tea. It needs a lot of patience, hard work of several professionals, obviously costs, and a lot of other resources.
Authentication- This is the primary feature of any kind of mobile app development solution. After installing a particular app, users need to sign up with certain authentication steps in which it may ask the mobile number of the user and email ID, etc. It is important to fill all the basic information of the user to reach to the list of products the grocery app solution is offering.
Shopping list– This is the most important feature of the on-demand grocery app development solution without which a grocery app solution is incomplete. It's better to add the in-built dictionary in the app that will surely help the users to search the products easily. Some of the grocery app solutions have barcode scanning, online update list, etc features that can be more beneficial.
Ability to track their spendings– There are features in the grocery app that instruct users about their spending in a particular direction. For example- if a user usually spends 50 dollars in the food products and on the second or third order, that user is spending more than that then it can instruct them about the overspending.
Add to Cart- Perhaps the most favorite feature in the grocery app. Instead of buying one by one grocery item, its better to add each and everything in the cart. And check out after increasing or decreasing the quantity of the products.
Payment Options- Again, there are two options in the payment segment. One is online payment immediately after ordering them and in the second one after adding and ordering the grocery items, a user can opt for COD (Cash on Delivery) option.
Ability to Track Order Online on The Grocery App– This feature enables users to track the ordered grocery items. In some apps, there is another instruction box in which users can give further instructions, such as- Gift wrapping, or specifying delivery timing, etc.
Quick sharing- This feature can make shopping easy for the users, as it enables them to share the list with the other users of on-demand grocery app development solutions in Canada. The feature must allow sharing just after clicking once.
Gamification- Firstly, gamification was adopted by healthcare apps, educational apps, and fitness apps. It is a process in which users are encouraged to take part in gaming like activities. In the new trends, gamification is now synced with the on-demand grocery app development solutions in Canada. These apps are connected in the form of coupons and point like systems.
To Provide Loyalty Cards and Coupons– There are many users who love to order from the Grocery app software which offers some loyalty cards or coupons. These coupons sometimes offer free shopping or discount on certain products.
Are You Ready to Develop Your On-demand Grocery App Idea into Reality?
Are you looking for a Grocery App Development Company in Canada? If yes, then all you need to do is to contact us. We have a team of professionals who will give your wings to your idea and make it happen.