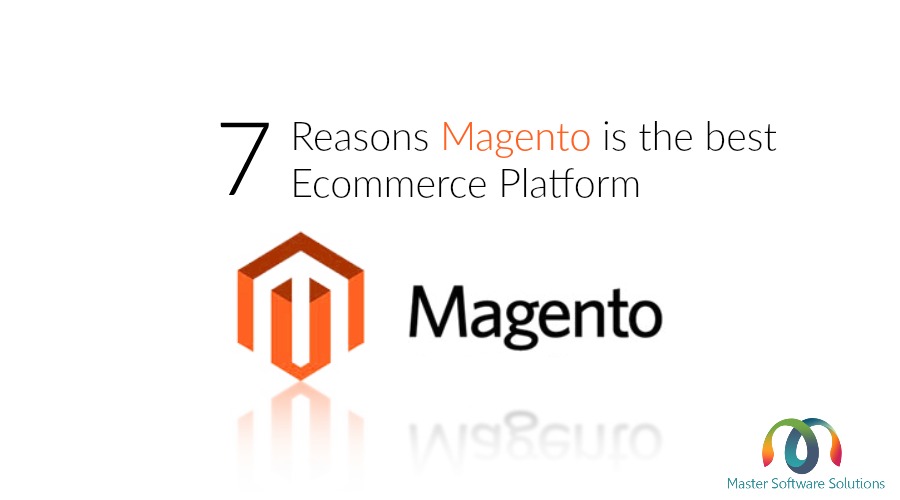 Magento is undoubtedly a great platform and ecommerce solution that has been making online ecommerce a piece of cake. It is often considered as WordPress for eCommerce. In today's post, we will be discussing about the different reasons that make it the best option among its counterparts.  
7 Reasons Magento is the best Ecommerce Platform
Open Source
Magento is a completely open source ecommerce platform. It has two editions – community and enterprise. Community edition is available completely free and most vendors prefer using it for their store. For those who want extra features, they can opt the paid version i.e. Enterprise.
Choice of one and all
It is a diversely opted ecommerce solution by both large and small scale companies. Since this platform comes with numerous features, it remains a more dependable solution that is capable of making a fully functional shopping website
Scalable
It is a completely flexible and scalable open source platform which has plenty of room for different customizations. There are 'n' number of extensions which are available to offer various functionalities and features to create unique UX on different platforms.
Mobile Commerce
Another superior aspect of Magento is that it offers excellent mobile shopping experience. The responsive website as well as Magento Mobile App, both can achieve the higher level of  mobile functionality.
SEO Friendly
Due to its extremely SEO friendly CMS, Magento is an automatic favorite among the vendors because it ensures that their website will get enough visibility over internet. Also, it helps in ranking the website, products and overall brand awareness.
Excellent Functionality
Magento not only has exceptional conversion power but also ensures that your ecommerce does not suffer in any way. From handling heavy traffic to integrating the chat support, the functionality of this ecommerce platform is unmatched.
Easy Incorporation
It is not a stringent technology and can simultaneously make way for integration of different services altogether such as shipping, payment gateways, multiple currencies, multiple languages etc. It allows for seamless incorporation and is quick.
Conclusion
Magento might be in the industry for a good time now, but its power hasn't faded a bit yet. With its robust open source architecture, excellent features and great community support, it remains a great platform for many online businesses to accomplish their entrepreneurial goals.