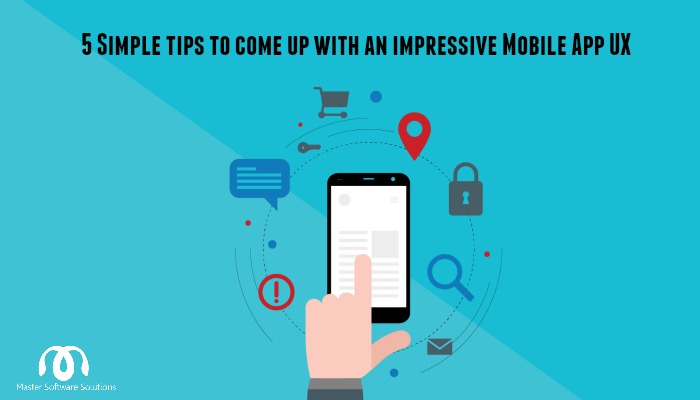 Desktop experience and mobile experience are far out different from each other. This difference is mostly in question because of the fact that the same website renders a unique user experience on different platforms. Coming back to the user experience aspect, it is extremely vital for businesses else companies can lose a lot of money. So in case you want to know how you can improve the mobile user experience, then just keep on reading.
5 Simple tips to come up with an impressive Mobile App UX
1. Identify User Requirement
It is crucial to understand the user requirement beforehand. In short, a great mobile user experience depends on knowing what your target audience wants and how you can provide it. Whether they want to buy or they simply seek information, knowing this will greatly help you to provide the required features and services that your customers expect.
2. Implement User Personalization
As much as personalization proves to be useful to the users, it also equally proves of great use to brands and businesses. Personalization can be easily achieved by getting consumer data such as shopping data, preferred brand, peak shopping time, device, purchasing habit and location etc. When this data is analyzed, it can be turned into useful personalized suggestions which enhances user experience by leaps and bounds. This allows you to create a one-on-one approach towards your users, offering them what they need.
3. Introduce Simple Transaction Process
Users get annoyed when a mobile web app or responsive site faces issues during transaction process. Their first instinct is to abandon the shopping cart and move on to another provider. Issues in transaction do not necessarily imply that there is fault in your app or website, it simply means that the user wasn't able to smoothly carry out the transaction. This could be due to slow internet speed or payment gateway crash. Bottom line is, create a smooth user experience by keeping the process simple.
4. Provide Meaningful Content
Content helps in emphasizing your business value, rather than how it looks. You should provide meaningful and useful content on your application. Of course it is important to pay attention to the aesthetic value, but it is also very important to ensure that the content you use is able to convert.
5. Implement Seamless Transition
Another most important aspect of enhanced user experience is to ensure that you implement seamless transition between the app and other various channels. Seamless transition aids in hassle-free switch, without disrupting the normal working of app or the browsing session. This also helps in automating the data and user activity over the different devices such as a mobile and a desktop. With such a smooth user experience, it becomes very easy for the users to stick to a brand.
By following these simple tips, you can surely improve the mobile user experience for your customers and add brand value to your business while maintaining customer experience to the highest possible level.