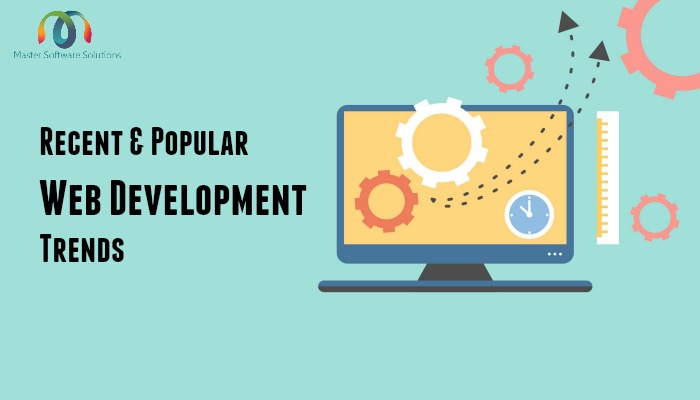 Over last two decades, web development has undergone a huge change. What started from one page single design layouts has now evolved into mobile friendly responsive website designs. This shows that technology never halts, it just gets better with time. Since we focus on re-inventing ourselves with time, so does our practice. In case you are wondering what is the future of web development, then sit back and relax as well unveil what's in store for this year.
Uncomplex Designs & Easy Interface
It is now very much evident that websites nowadays have a simple and similar design. There's a reason behind it – website designs are now enforcing responsive design and these designs include minimalistic layouts and interfaces. Also, these designs have pre-defined user interfaces, which are more likely to enhance a user's experience.
Animated Layouts
Websites may host similar interfaces, but that doesn't mean they are being clones of each other. What sets each website different from the others is animation. Through the animated layouts, the website designers are able to make a website more narrative and real. This ensures that businesses can tell their story in the most simple way.
Mobile Friendly Designs
Desktop websites are now enforcing mobile friendly designs and those who are making new sites, already choose responsive design to reduce add-on work. Because mobiles are now being used more frequently for everyday requirements, the websites with responsive designs are furthermore enhancing the user experience. These designs automatically fit a website according to a device screen size, without restricting the users with respect to content.
As far as animated layouts are concerned, minimalistic designs with flat and sleek designs are expected to take over the web development world. Moreover, hidden navigation menu are being used more and more because of being a lifesaver – they remain hidden unless a user hovers over them. It saves screen space as well. Talking about hovering, web developers now also include hover animation which reveals a hidden feature whenever the user hovers mouse over a certain part.
Web developers are also focusing on including galleries and slideshows because it is a quick way to showcase more images, which is ideal to display product images or portfolios in one go. Moreover, the concept of motion animation is also being widely used because of the ease of showing 360 degree view of a product.
Since so many advanced features are now being implemented in web development, we can only expect even more better advancements in the near future.