Top Features to Add in an On-demand Salon Appointment App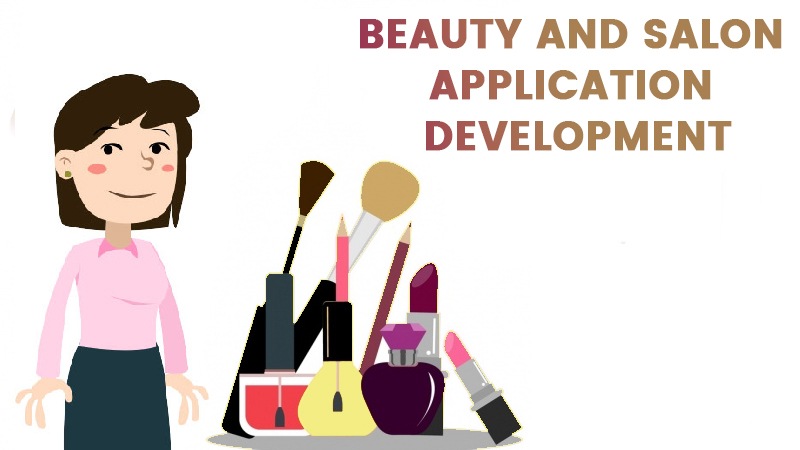 In this fast rushing world, everyone wants to get everything so quick, just within seconds. How would you feel if you are unable to get an appointment booked by a salon app just because of some silly reasons? Getting salon services is one of the most desired needs every one of us requires to have at least once or twice a month.
What are the 'Must-Add' Features in an On-Demand Salon Appointment App by A Developer?
A Comprehensive List Of Services You Are Offering- Today the salons are not just stiff to an area. If we talk about the services, there are several areas where salon appointment apps are offering different services such as- services related to hair cut, skin beauty, nails, hair care therapies, and many other skin and hair related treatments.
So, it is recommended to give a detailed as well as a cleared list of all the services offered by salon application software. This enables them to choose the required service quickly. Otherwise, they would either give a poor rating or prefer to choose some other salon appointment application.
Schedule the Visit just by Tapping On the Screen Once- You may have seen a long queue of ailing people in front of the doctor's office or clinic for check-ups. Nobody wants it in front of salons at least. Right! Especially for the working people, to stand and wait for a single salon service to grab. This problem is often seen on weekends and on holidays.
Plus, it is necessary to add price tags with each salon service you are providing.
Image Display- If you add some kind of visuals regarding any service or product, it is believed that it will definitely impact more on the targeted audience. It is recommended that you must add some kind of still picture or GIF about skincare, hair treatments, haircuts, equipment and products used while offering service, and other beauty treatments. This will surely help you in explaining your service in a better way.
Notifications- This is the most important feature that not just a salon appointment app but every mobile appointment app software must-have. This feature enables the customers to get new updation regarding the service, the price of the service availed or about to avail, and the addition of a new service or product. Moreover, it enables them to know the expiry of there subscription, etc.
Offers- Salon services are not just meant to offer outer beauty. They do much more than this. There are services such as- a wide range of spa services, head massage, etc which offer inner peace that adds up with the beauty. Think about what if you offer some kind of special discount for your regular customers! It will not only adds up in the marketing strategies but also increase awareness about your brand. It will just act as icing on the cake.
Payment Options- It's another imperative feature to add in the salon appointment service app that offers ease of payment to the customers. Online payment is another easiest and safest way to transfer money in seconds just after booking a particular salon service.
Importance of Adding Features in On-demand Salon Appointment App-
Tones of salon appointment apps are floating on the internet these days. From the day this beauty salon industry came on the online platform, immense competition has been seen to date.
Choosing the best salon management software is another challenging task for the customers which requires a lot of time. Therefore, if you are going to develop a salon appointment app then you must go through the whole points once. If your salon appointment app software lack any kind of important features then the customers are going to use some other salon appointment app software which gives them ease to operate it. It is paramount important to get updated your app with new innovations, features, and new services.
Even it is very important to know these features because if any online beauty salon app builders spare you about explaining these features then you must know them priorly.
Are You Looking For Best Salon Management Software?
Do you have Top Salon Software? Are you lacking in the above-mentioned features? If yes, then contact us. Our Salon App Development Company has a topmost Salon Application Developer who would definitely help you to get the desired result by using new and innovative technology.