Teach Online with On-Demand Tutor App Amid COVID-19
Youth and the students are usually considered as the future of all the nations in the whole world. But due to the outbreak of coronavirus, the study is badly affected as nobody is allowed to come out of their houses. Schools and colleges are told to remain closed by the governments amid pandemics. Students are not going to schools, now the biggest question is how to cope up with the studies.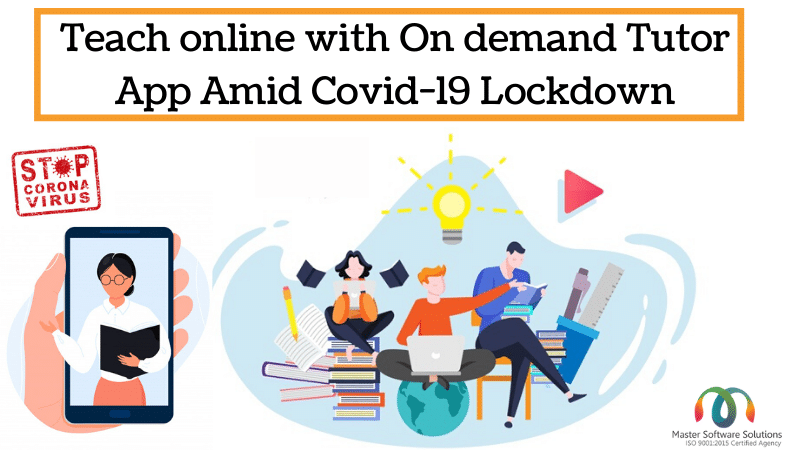 Well, the online software solutions for teaching that use video conferencing features are being used to compensate for the loss of studies. The education sector is badly affected but these online on-demand tutoring apps are helping students as well as teachers. 
How Online On-demand Tutoring App Development Can Help Teachers & Students?
Students are very conscious of their future these days. Every student wants to compete with the competition. The online on-demand tutor app development services can help everyone who wants to study or wants to teach. 
The on-demand tutoring app can help the students to reach the teachers easily without any hassle.

The students need not face any difficulty in studies. They can easily clear their doubts with the online conferencing features of the app. 

The students who are dependent, don't need to depend on anyone to see a tutor's place or drop the student to an educational institute.

The recording features make it more awesome for the students as well as for the teaching staff too. This means, if in case an individual is not available in the online class, then the on-demand tutoring app has the option to record and save the whole session for a future time. In case of cleaning doubts that may arise in the future, they just need to open that particular recorded session. 

The solution helps the tutors to offer their teaching services on an online tutoring software that helps them to interact with their students through video conferencing features.

Tutors can provide both private (one to one) and group sessions to the students.

Tutors can conduct group calls or group sessions for many students.

Tutors can clear the doubts of the students easily via the screen share feature.
Do you want to teach your students online? Yeah! Develop an on-demand tutoring app software to offer online teaching services for your school, institute, etc. To make it the best online education app software deploys the best features into your app solutions that work excellent amid lockdown. If you have anything in your mind just discuss it with our experienced professionals.