Online Food Delivery Apps for Seamless & Profitable Business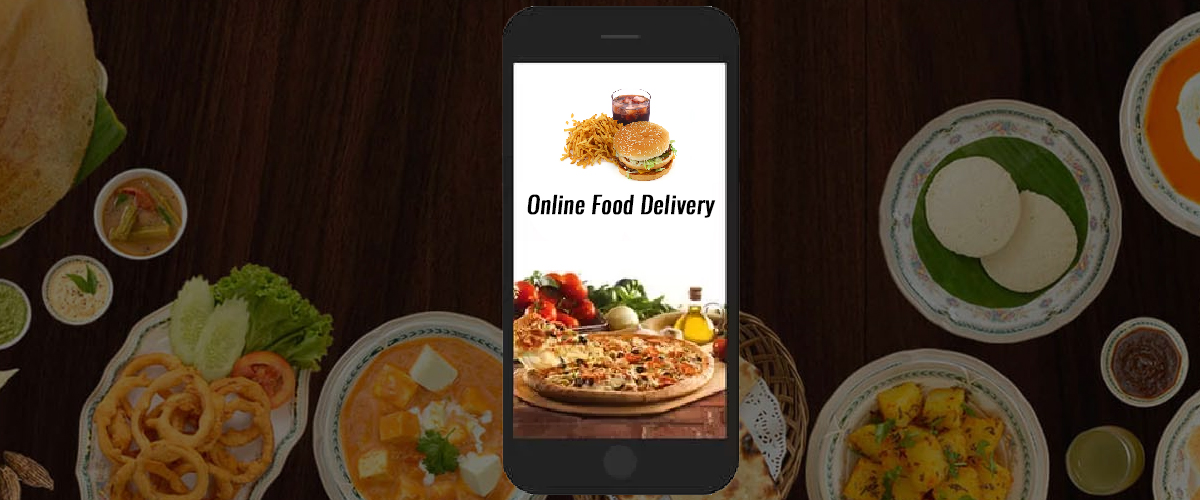 Did you know that you have a chance to leverage the POWER of on-demand food delivery app to make your food retail business even more profitable?
Did you have any idea that you can drive even more customers to your restaurant or your Chinese food outlet through online food delivery apps?
If you are a curious entrepreneur with a mouth-watering menu of yummy food to serve to the HUNGRY customers out there, you are definitely on the right page with us.
Image Text: Fast-forward your Business today with great extraordinary food delivery app.
Hold on! We have some crazy good news for you.
Even if you don't own a fancy restaurant, your small outlet offering milk shakes or sundaes, can go online and you will be taking orders in no time. You are evenly matched to put some money into hiring a food delivery app development company Canada or the US, or wherever you are in the world and make a killing.
Food delivery service gets Shakes & Snacks delivered at doorstep.
Your fans would love to get them right at their doorstep at home, at the office or at a park, wherever they like- Smoothies, shakes, sundaes and lots more.
We heard the cheers! Well, this is the beauty of a food delivery app, you don't need to build a brick and mortar restaurant to start online delivery. All you need is a great quality food (even, prepared in a small kitchen with no seating chairs) and a few bucks to dive into the business to get your feet wet in the real world market.
'I Want it Now' Trend with Food delivery Apps:
On-demand food delivery app development has had a generous share in the global on-demand economy from more than a decade. But before we dive into more statistics about online food delivery apps, here are some general interesting statistics about consumption of on-demand services as a whole.
51% of people offering services for startups in the on-demand economy are under 35 years of age.
41% of people who have used or provided an on-demand service live in urban areas.
86.5 Million Americans (42% of the adult population) have used an on-demand service. (The Street)
"The on-demand economy is attracting more than 22.4 million consumers annually and $57.6 billion in spending," Harvard Business Review reports.
We are now going to discuss the key features that make for a successful food ordering app for your restaurant business or a retail food supply chain that answers "Get it Now" to the "I Want it Now" demand of the smartphone users. It is actually a smart idea to do so and you should know about it to out-reach the competition.
Food Delivery App Features to Bring in More #Business:
There are times when mobile apps can come out pretty nice and awesome and then, there are times when the same app can be dead. Have you ever thought about how to make a food delivery app successful? Well, if you still are pondering over it, here are the key features one must never forget to include into the online food ordering app. There are particularly three app panels that every
Customer App Features (Must-haves):
Register: Obviously, you will need the users of your app to create an account.
Login: The option to login after they verify their phone and email details.
Search Tab: Thirdly, let them search their favorite restaurant and decide upon the food from the menu.
Add to Cart: To let app users add food to the cart from the menu.
Add Address: Then, the customer will need to add addresses and manage addresses if there are more than one.
Add Payment Method: Letting the customers choose the preferred payment mode and pay then & there.
Push Notifications: To confirm that the order has been accepted by the restaurant.
Instant Alerts: To get the live-tracking details through GPS-enabled map within the app.
Contact Details: The user also get the contact details of the driver who is assigned to deliver the food.
Chat Support: Live Chat/ Call support from the customer care or restaurant owner.
Bonus Features in User App Panel:
Invite Friends
Social Media Login
Explore Restaurants
Request for Takeaway
Premium Memberships
Schedule for Later
Rate & Review
Repeat Orders
Special Offers
Credits/ Referrals
Loyalty Points
Driver App Features:
Register: As with the customer app, the driver also needs to register on the driver app.
Login: The driver will need to login to the app and start to receive requests regarding orders.
Accept/ Reject Request: It is up to the driver to accept/ reject the request to deliver the order.
GPS-Enabled Navigation: Helps the driver to reach the restaurant and drop location on time.
Order Status: To update on the app to the user regarding reaching restaurant and on the way.
Payment Modes: This lets the driver not only accept COD but also other payment modes.
Go Online Button: The driver has to update his availability by going online and offline.
Feedback: Every customer rates the delivery and the driver after the order is delivered.
Total Earnings: The driver comes to know about the earnings from the earnings dashboard.
In-app Calling: With this coordinate feature in on demand food delivery app development, things become pretty easy for the user/ rider.
Must-have Admin App Features:
Intuitive Dashboard: The admin dashboard should be intuitive enough to handle the system all at once.
User Management: Obviously, the admin is able to manage the users easily who sign up as well as the drivers on board.
Order Management: It is the duty of the admin to take care of the new and ongoing orders and assign valets.
Offers & Discounts: Well, it's the duty of the admin to create the offers and discounts/ promo codes for the users.
Push Notifications: The admin of the app sends out push notifications in bulk to the users.
Managed Earnings: The total earnings are managed and accounted in the dashboard of the admin.
Real-time Analytics: The admin would be able to analyse the ongoing orders, total orders etc. in the panel.
Financial Accounting: Of course, it is utmost important to take care of the commissions and disbursements.
#Reasons to put Money into Food Delivery App like Uber:
Ultimate Ease-of-use:
For using a food delivery application, there are no hard and fast rules or limitations. All a user needs is ordering food at the mid of the day or wee hours at night.
So, your business will get exposure 24*7 when you will be in the competition on the on-demand food delivery app lists on the App Store or Google PlayStore. Free exposure in store for you while earning bucks every time through the app.
Zero Hassles:
The easier you make it for your customers to order from you, the more will they be encouraged to order next time from your own on-demand food delivery app. People don't like to get up and go to a restaurant to get food. If they would so love to, they would make the food on their own at home. Makes sense?
So, would you like to give ultimate zero-hassles to your customers?
Food Delivery 24*7:
One of the revolutionary targets behind on-demand food delivery app development in Canada, USA or anywhere around the globe is common- To let the smartphone users order food anywhere, anytime! This opens infinite opportunities for the sellers to earn money even at night. No restrictions, no time limits!
How about delivering food at night? Many restaurants earn money by delivering food after midnight. Well, there's something called monopoly.
Menu Updation:
The freedom to update the Menu of the delicious food you serve only comes along when you have a great app created by an expert company offering on-demand food delivery app development which has an expertise in handling the same. The users always want to be updated with the menu at all times to prevent cancelling orders on the unavailability.
Not sure about how to hire a company? Just drop us a query on how to make a food delivery app- FREE consultation exclusively for our blog readers.
Real-time Tracking:
In the BIG list of sensible reasons, there is one thing that brings a smile on the app users. Real-time tracking- Yes, you heard it right folks! A GPS-enabled online ordering system & food ordering app lets users track the food on it's way as it helps them to take note when the delivery boy will be at the doorstep.
Bear in mind that real-time tracking is very interesting and meaningful at the same time. Hire the best company for app development for your business to make a killing.
Social-media Friendly:
If it's not social, it's not popular! Have you thought how important is it to include social-media icons at the right places and at the right time to get the people talking about your food ordering app in no time. Let them share what they like about their business and 'word-of-mouth' publicity always works.
How about letting your smartphone users share the offers and promo codes to Facebook and more?
Over to you:
We are sure that your doubts like "Would a food ordering app suit my kind of business or restaurant?" would have been wiped out after you read this all-inclusive guide to food delivery app development blog. Still have queries? Drop us a mail.
Author Bio:
XYZ – The writer of this blog is an experienced blogger at writing about extraordinary food delivery app development services. The key reasons mentioned in this blog, will push you to hire a great team for mobile app development for the future of your restaurant business for the good (maybe the best!). We wish so.