Doctor On-demand App- Access to Best Medical Advice Amid Coronavirus
The COVID-19 pandemic is continuously spreading throughout the globe including India. The riskiest and affected job in this situation is of medical staff. Doctors, nurses, and other medical professionals across the nation have been working tirelessly to give the patients the best care. The number of patients is increasing day by day that accelerates the demands of doctors. Few points to know more about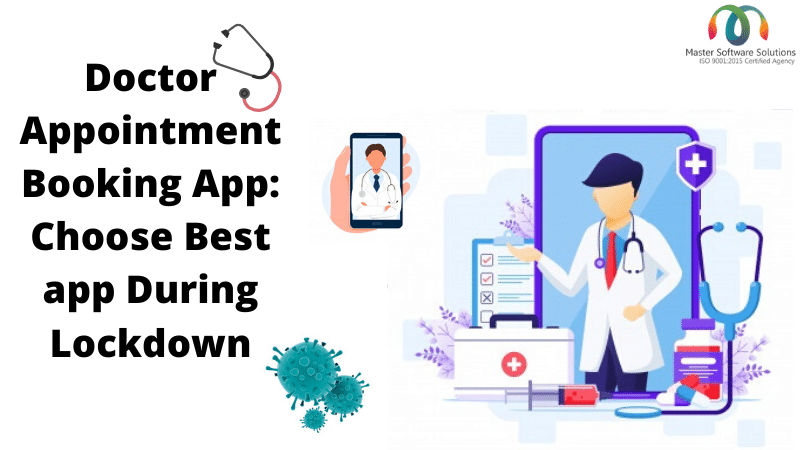 How Doctors are Getting Affecting During Pandemics
Doctors are our worriers working very close to the coronavirus enemy. They are always in danger because they don't know whether the patient they are treating carries coronavirus or not. So the probability of getting infected is more.

They are working for extended hours to treat more and more patients. To see this effort, some of the governments propose to provide them an insurance cover of Rs 50 lakh.

They are risking their families too. So they are taking extra caution before entering their home. Because if by mistake they carry coronavirus with them it may spread and increase the count of infected people. According to some of the reports, to save their families, doctors are living apart from their families which is a very applaudable step. 
In all these situations, some of the doctors who are being quarantined due to any reason or are not able to come to the hospitals but wanted to treat their patients may offer their medical services through online software such as on-demand doctor development app solutions.  How On-demand Doctor App Can Help Amid Pandemic
Now, if we talk about the numbers of infected cases, then they are increasing like a bush fire. Nobody knows who they are standing with is carrying coronavirus or not. People are afraid of going to hospitals for their general checkups. But our experts have developed an on-demand doctor app, that has removed the gap between the customers and doctors. Patients can book their appointment with medical specialists through online doctor appointment apps and can check the clinical reports. 
Benefits of Owning An Online Doctor On-Demand App Development Solutions
The COVID-19 crisis is acting as a catalyst for the whole digital healthcare and telemedicine industry. The legislation is moving at breakneck speed, consumer behavior is changing very rapidly. This is the best time to show the benefits of digital options like a mobile app for doctor appointments that can bring to the whole society. There are some of the online options like Uber for Medicine Delivery that patients can use to order the necessary medicines delivered at their doorstep. Such online app options for medical and healthcare are already helping people and are reducing the panic among the people. These online services ensure the working of medical aid and facilities in emergency situations.
For symptom checking, monitoring apps can help people assess their health and offer them to take the next step appropriately that may include- fixing an appointment with the doctor, some certain type of tests, etc. In this coronavirus situation for those in self-isolation, it offers information on how to minimize contamination and possible next steps, a place to log symptoms and virtual consultations where necessary.

With the help of communication features in the doctor consulting app, the medical services are booming in the market which is an awesome way for the patients who are often afraid of visiting a doctor's place.

The online fitness mobile app solution can be used to introduce new products and services quickly. This is the best way to help patients or online users to promote healthy and best medical or healthcare items that may reduce the risk. 

The online doctor app services are the only way that can help and prepare the people mentally strong. How cool it is- you are giving tips to your citizens, patients, users to boost their immunity by following social distancing. 
In a nutshell, we can say that people can gain access to doctors instantly from the comforts of their homes. Our modern technology has paved a way to do just that. 
Distance isn't an issue when it comes to video consultations. People can access specialists across the globe through these online platforms. Consult us to know more.