Are Food Delivery Apps Useful During Coronavirus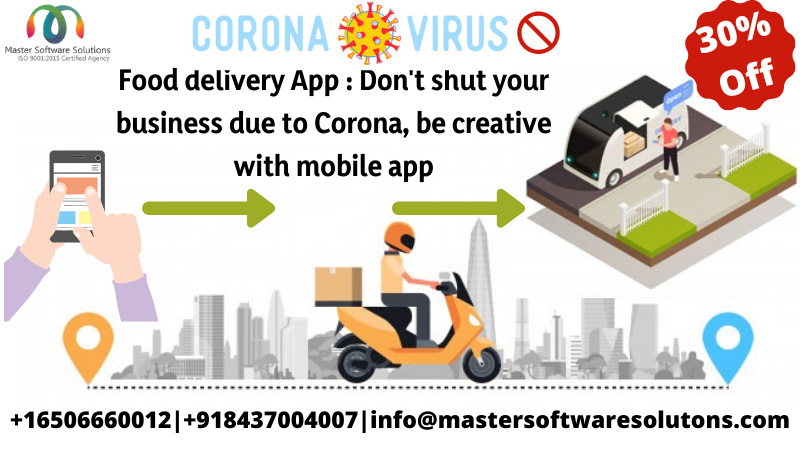 So, the multiplication of infected people from CoVID-19 is increasing day by day. People are told to stay in their houses and employees have stopped visiting the offices to stay safe. 
Nobody is used to it. In the lockdown situations in various cities and countries, people are going out of their food materials and some of them are preferring to order online through mobile apps. 
Food has become the major need of this hour and so is the food delivery applications not in just one place but worldwide.
Hence, the food owners are looking for the usefulness of different online ways to sell their food on the Internet. Many of them are asking the experts of web and mobile development companies. As the Internet is the only source in the era of coronavirus which people are finding secured. 
How Mobile Apps Can Help My Food Business?
Are you searching for such stuff for your food business? If yes, you are on the best page. Just read the following points. They will surely help your business.
Therefore, here we are going to discuss how mobile apps for food delivery are facilitating people in different places.
Mobile Apps are Helping Restaurants In Delivering Food-
Are you the owner of a popular restaurant? Are your customers missing your delicious food or you are missing your customer's base these days due to the pandemic situation? If yes, restaurant applications can help you out. The mobile applications are allowing them to offer mind-blowing food delivery service to the customer's doorsteps. 
The Mobile Apps Enable You to Change the Food Menu Quickly-
Without any doubt, coronavirus has impacted the whole economy. This is the reason people have reduced the 'try something new cuisine'. So are the owners, they have limited the food options. Actually, the demand and the supply are the two faces of the coin. 
To fulfill this, the online options have in-built features that enable you to change/alter the list of food items quickly without any hassle.
Food Delivery Apps are Operating on 'Zero Contact Touch' Concept-
To stay healthier and germ-free, WHO has given the instructions, to restrict the contact. So, business owners are serving their customers by following the instructions to limit the scare of coronavirus. 
The on-demand applications are offering contactless food deliveries to the people- which is completed safely to opt for.  
Don't Worry About Payments, Food Apps Are Offering Online Payment Options-
Physical money is responsible for transferring the virus and bacterias from one place to another. To look into today's scenario, the money notes are believed to be the prime suspect to broadcast coronavirus from one to another. With multiple payment options, this problem is completely amputated. The online payments enable the customers to pay for the ordered food through the credit cards, debit cards or mobile payment gateway options. 
I hope you got the answer to your all questions about owning an online solution. Why wait! Just pipelined with the on-demand third party food delivery app or just own it for your business. Share your details and discuss it with our experts