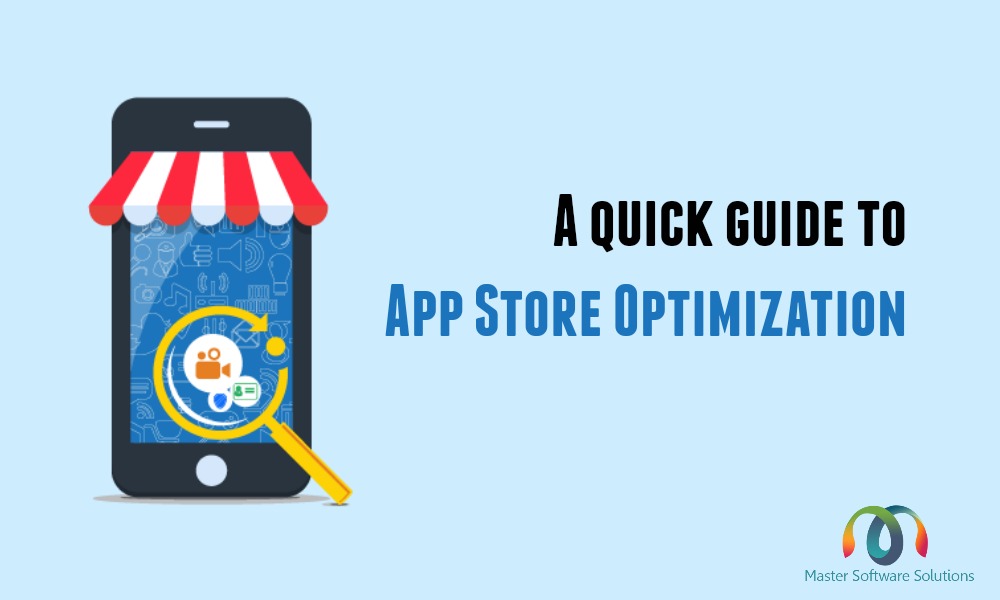 App Store Optimization is a great way to increase a mobile app's visibility in app store. This ensures that more people will come across your app, which will improve the downloads and subsequent purchases. If you want to know how you can optimize your mobile app to get maximum SEO benefits, then just keep on reading.
A quick guide to App Store Optimization
The strategy for app store optimization typically covers up the main aspects of the following:
Researched Keywords

App name

App icon

App screenshots

App reviews (optional, if app is new)

Number of app downloads
Researched Keywords
Keywords are probably the most important thing to begin with. You need to search for keywords that describe your application and even though there might be many, you just need to opt for the good ones. Make sure to use these in the title and description of your app. Also keep on searching the keywords later on to keep up with the new changes.
App name
Your app name should be easy to read and intuitive to understand. It can be tricky to come up with a name that does the both. Since the app name will represent your business, it should be consistent and unique. In short, your app name should be well searched.
App Icon
App icon is also very important to take care of as it will represent your business graphically. Therefore, app logo and icon should be creatively designed so that it helps stand out your business. Keep in mind the size of icon to fit in different devices. It should be customized, if required to scale to different screen sizes.
App Screenshots
Screenshots of your mobile app play a huge role in app store optimization. These screenshots should be taken sequentially so that they are narrative and obvious to your customers. These screenshots will be more like a walk through of how your app looks and works like. You can also include your app video to optimize your app in store. With screenshots, you will get more downloads and good ranking as well.
App Reviews
App reviews and ratings play a significant role in influencing the users and improving your ranking. Although your app may be fairly new and may not have enough reviews, you can always spread word about your app to get genuine reviews from people. An app with good UI, UX and good marketing strategy will eventually get high ranking, rating and reviews.
Number of App Downloads
App downloads cannot be controlled. However, with marketing strategies and different tools you can influence the number of downloads. People do consider the app's popularity by its downloads and gradually you will be able to get more downloads by optimizing your app through these app store optimization basics.