Tap a Button & Get a Ride: How Uber was born in March 2009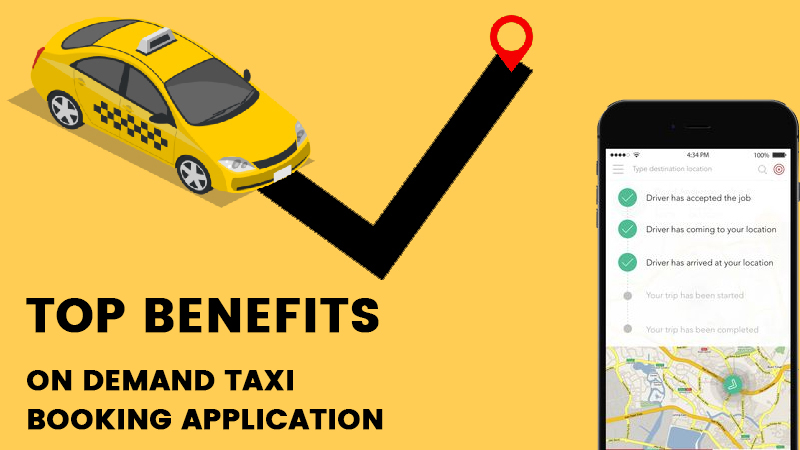 Uber has definitely carved a unique niche in the market by continuous development of their app. It struck to two young men in Paris, unable to find a ride- How about if they could request a taxi on their phone?
This is how the idea of Uber was born in 2008, paving the way for the 1st version of the Uber app launch in March 2009.
The statistics mentioned below are a living proof of the success of the business that Uber own- Hassle-free taxi booking with easy payment modes along with safety measures to the core. This is the only reason why there is unprecedented demand of taxi booking app development like Uber in the market.
Statistics about Uber as of 2018:
Uber has already set up in 700+ cities worldwide.
91 Million active riders across the globe.
3.9 Million drivers making money with Uber.
A total of 14 Million trips are completed each day.
Uber has not only given a golden opportunity to the "people with cars" to generate revenue out of their driving passion, but also gave a lucrative idea to every other mobile app development company in Canada and the US to create app similar to Uber which wasn't even in the bucket list before the huge hit of this taxi booking app. Isn't it exciting?
Why put money in taxi booking app development services?
First, if you have real interest in taxi app development, you will want to read about the benefits of on-demand taxi booking app development. The basic business model remains the same, but a few minor changes are what make the whole difference, and that is all you need!
A new driving app like Uber with a USP surely makes for the recipe of a highly successful app. Let's have a look at the best known features that are integrated in professionally-built app by the top 10 taxi app development companies in Canada, the USA, Australia and more.
Features of Different App Panels in App-like Uber:
If you already didn't know, there are two modules to any app similar to Uber.
Driver App Panel
Rider App Panel
The first app panel is made for the drivers where they can register/ login, Get a Request from a rider. He can accept/ decline the request from his intuitive dashboard in minutes. Thereby, giving him extreme freedom to ride or not to ride to a specific location according to the fares and profit areas he has identified. Maybe, this is one of the most powerful reasons why companies offering professional taxi app development services in Canada are facing stiff competition.
In the Rider app panel, there is a Login/ Register Screen, a Search tab to enter drop-off location, choose type of cab, confirm request and finally get a ride on the pick-up location. Both the app panels also carry Payments/ Earnings section so that there is hassle-free mode of paying and accepting the money respectively on both the app panels.
Above features generally fall into the basic category, and there is no limit to the advanced features that can be added to the app.
Bear in mind that it's not possible to calculate the exact cost of developing a taxi app like Uber until you contact us through a request form. Cost differs based on developer rates, back-end framework, native/ hybrid features included, expertise of the company, and other infinite factors like advanced features and more.
Features of the Rider/ Passenger App Panel:
Register/ Login
Search for a Ride
Scheduling
ETA Estimates
Real-time Tracking
Real-Time Updates
SOS Button
Payment
Bundle of Features of Driver App Panel:
Register/ Login
Driver Dashboard
Accept/ Reject a Request
Built-In GPS Navigation
Ratings/ Reviews
Real-time Requests
Trip Information
Contact Passenger
Admin Dashboard in Web/ Desktop for Complete Handling:
Manage Routes
Manage Members
View Ongoing Rides
View Total Rides
Print Invoice/ Billing
Earnings Disbursement
Manage Vehicles
Manage Vehicles
Advanced Features that we like to Include:
Prime Membership
Carpooling Services
Rental Packages
Special Requests
There are different working rates/ hour in different zones like Asia, UK, USA & Europe. Quite confident enough that we serve at very cost-effective prices, we offer mobile app development services within deadlines. Break the ice and contact us today for a free quote.