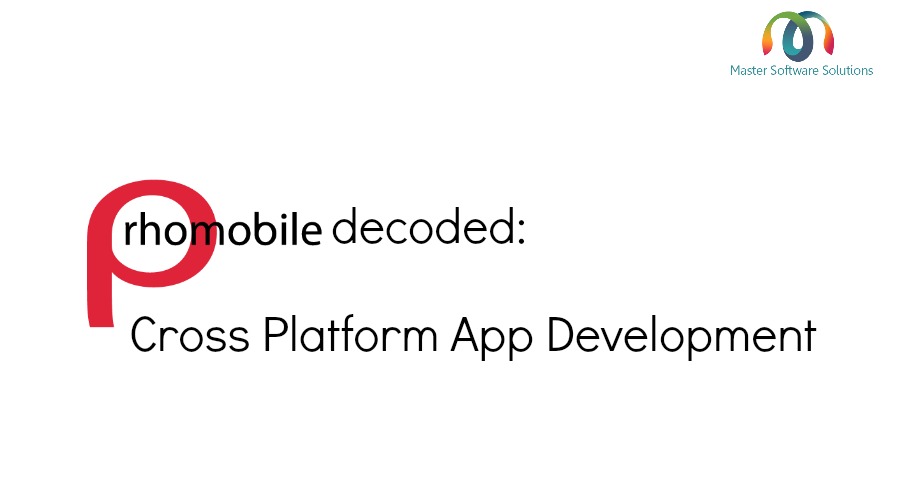 A collection of development tools, RhoMobile Suite is an open source framework. Ideally meant for cross platform app development, RhoMobile Suite is perfect to create native like enterprise mobile applications which are data driven. Similar to other technologies, this technology also makes use of HTML5, CSS3, JavaScript and Ruby to create native mobile applications.
The best aspect of using a RhoMobile Suite is that it allows the developers to write an app code once, which can be further run on a majority of operating systems. These operating systems include Android, iOS, Windows 8, Windows Mobile, Windows Phone and Windows CE.
When it comes to developing native apps using RhoMobile Suite, developers can very easily manage the functionality and behavior of the applications on several devices. They have the power of using different tools such as building, testing, debugging, deploying and integrating etc, all of which are available in the suite itself.
These comprehensive and exclusive tools in the suite helps the developers to not only build but also manage the enterprise level mobile applications. With great products such as RhoGallery, RhoElements, RhoConnect, MVC pattern, data synchronization, ORM tool and a broad API Set, Rhodes provides consistent functionality.
A distinctively large open source community of RhoMobile gives thousands of app developers a continued support. Moreover, the mobile development services of Rhodes are available in cloud, making it much easier for developers to build and manage apps.
Do you want to leverage all these exceptional qualities of RhoMobile in your mobile app? If yes, then request a free quote from us and we will come up with a great and affordable solution for your unique requirement.