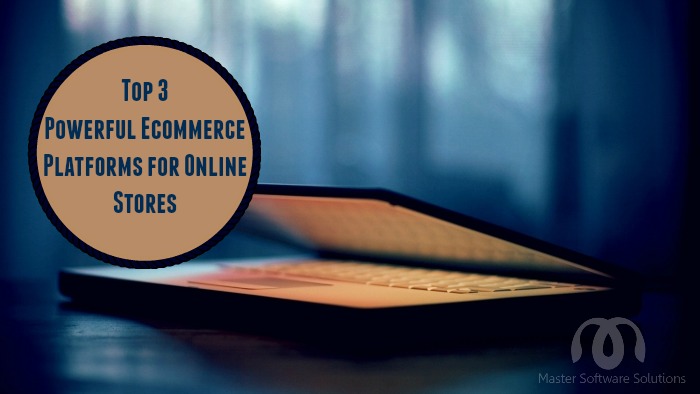 Online Retailers now have plenty of options to scrutinize before zeroing on one. However, with so many solutions to choose from, you need to be very selective in order to achieve complete functionality and achieve entrepreneurial success. So, if you are looking for ecommerce solutions, then here we have compiled a list of top 3 powerful platforms for ecommerce stores.
Without any further ado, let's go ahead.
Top 3 Powerful Ecommerce Platforms for Online Stores
Magento
Magento Commerce is an open source exceptional innovation to carry out omnichannel ecommerce with ease. This cloud based platform is ideal for digital commerce, which is a great and easy way to provide a seamless digital shopping experience. This platform is being used by B2B and B2C industries, big brands, retailers and even startups. It is not just great for facilitating hassle free shopping experience, but it also offers order management solutions etc. Additionally, there are many extensions that can be used to integrate functionality to the ecommerce store. Moreover, mobile app for Magento can also be added as an extended shopping channel.
Drupal Commerce
Drupal Commerce is another open source CMS.This ecommerce solution is widely preferred by developers to create easy to use scalable and powerful ecommerce websites. Moreover, the mobile responsive design also integrates social media features which paves way for a fun and interactive socially amicable shopping experience. From checkout process to invoice, order and payment tracking, Drupal commerce does it all for online merchants.
OpenCart
OpenCart is another most preferred ecommerce platform solution which is simple and easy to use. This platform offers a great and minimalistic design, with inbuilt facility for adding unlimited products, multiple language and currency feature etc. Moreover, it has a completely responsive admin area which further has easy to use features such as customer management, order management, unlimited product management etc. All these and many more features make it a perfect ecommerce solution for business of any scale.
Conclusion
These are our top 3 picks of ecommerce platforms which are not only open source, but offer a great range of features that make the end product a great one. Consider any of these to make your business online and achieve complete flexible ecommerce website.
If you have a project to share or a query related to the best ecommerce platforms, contact us at info@mastersoftwaresolutions.com and we will be happy to address your business needs.