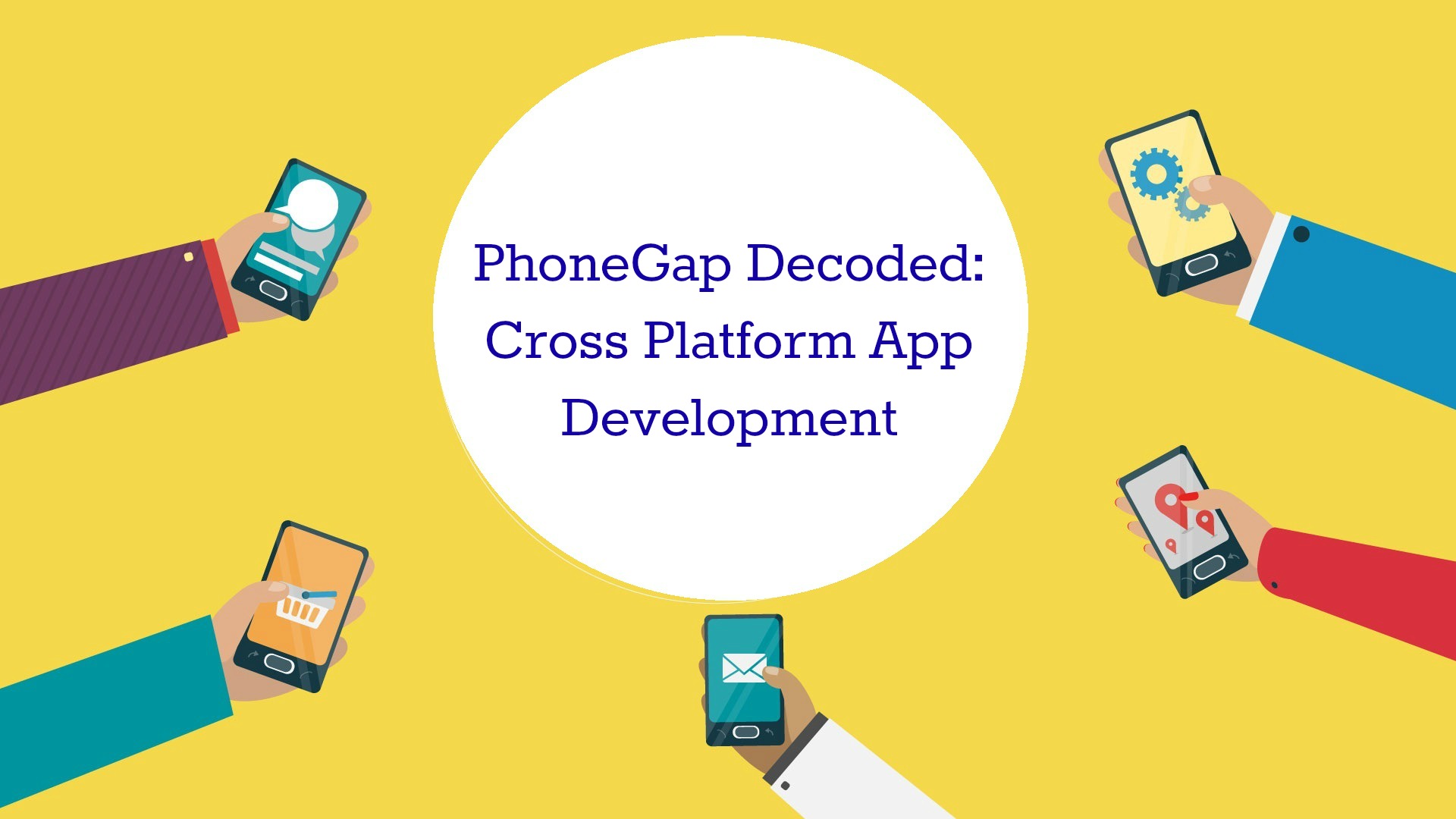 Continuing with our previous topic, Cross Platform Application Development, today we will discuss about one of the top notch technology that allows for a breezy development of app that runs across different devices and operating system.
Today's technology is PhoneGap, a widely famous open source framework that allows the developers to leverage many features, plugins, libraries and third party tools while making a cross platform app. So, let's move ahead and see how befitting PhoneGap framework is.
PhoneGap
Cross Platform app can be easily made using PhoneGap which utilizes JavaScript, HTML and CSS. The best part about using this technology is that it does not rely on native SDK's. Moreover, the development process also doesn't require a particular operating system device as the app can be made either on Mac or Windows machine.
Developers can achieve a native like functionality using JavaScript which is provided by PhoneGap API. It is through this API that most of the native functionality can be attained in the app, irrespective of the device or operating system it runs on. Moreover, unlike other technologies, the entire code can be used over all the platforms.
This technology is incredibly valuable for developing applications in a short span of time. Moreover, developers who are expert in HTML, JavaScript and HTML can easily accelerate the development process.
Let's see the pros and cons of using PhoneGap Cross Platform Technology:
PROS:
100% Shareable code for all platforms

Conducts the business objective easily

Quick & easy app development

Achievable native like functionality through API

Cost Effective
CONS
:
Native like functionality doesn't guarantee true user experience.

Debugging and troubleshooting troubles

Complete native functionality not achievable on different devices.

App running on browser doesn't perform similar to native app.
Despite its pros and cons, PhoneGap is still a preferred way for businesses to develop a mobile app that runs on different platforms. Because of its rich environment and availability of third party tools and libraries, developers are able to make the app much native, although not purely.

Do you want to discuss a prospective app development project? Not sure if PhoneGap is the right platform for you? Write to us and we will answer your queries!