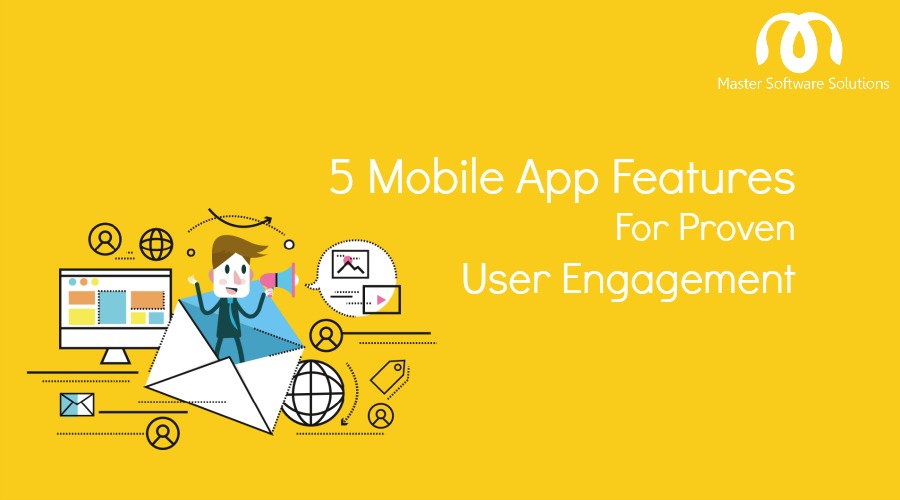 Creating a mobile app is not sufficient on its own. It takes a great deal of efforts to make a mobile application worth noticing so that people start downloading it. And the story doesn't end with mere downloads; the real journey begins after the download.
We are talking about using strategic ways to engage customers and that too for a good time. So, instead of just a fun shopping app, you need a fun way to keep your customers hooked with the app and that too for a good time. So, today we will be sharing with you 5 simple tips to improve user engagement in your shopping mobile apps. Remember that these tips require consistent efforts to get results.
5 Mobile App Features For Proven User Engagement
Contact Us Button
Every app must have a very clear and easy to access contact us button. It should be distinctively present on all the pages of your app so that users can easily get in touch with you as and when required. Moreover, this allows you to build a good reputation among your customers and even maintain a loyal customer relationship for a long term.
Deep Linking
Deep linking is a great way to bring customers to a specific part in your mobile app. Whether you are using Push notifications feature or SMS to notify your customers, doing so through deep linking makes sure that your customers can click and land on a particular page. Therefore, Deep Linking guarantees that people don't go astray while coming to your app.
Push Notifications
Push notifications is another spectacular feature of a mobile app, which when used, ensures that your app doesn't go quiet. From time to time, you can notify your customers about the various ongoing or anticipated offers. Moreover, these notifications also tend to have higher conversion rate. The best way to get the attention of your customers is to create a sense of urgency.
Fast Speed
Users will be surely engaged if your application is speedy. Most mobile apps work slowly and this is a big no-no! So, the inherent speedy performance of the app makes a mobile a cult favorite of people. Nobody likes using a slow app that is clunky and lags behind in performance.
App Permission Requests
You must always employ permission requests that are safe for you and your customers. Doing it the right way will ensure that your customers are not bothered or scared by the requests. Most importantly make sure that your app requests for permissions that are actually required.
Do you want to make an application? Hit the button below to request a quote and we will get back to you soon!