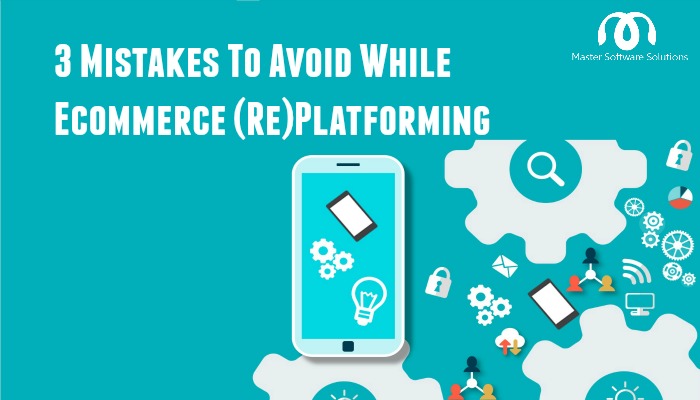 For many online retailers, switching over to a new ecommerce platform can be a less plausible thought. It is because nobody wants to hamper their good revenue source. Be it a website or an application, replatforming your ecommerce business can be a big challenge and if you are planning to do so, there are many crucial things you need to be aware of.
So in today's post, we would be discussing the 3 crucial things that one must be aware of while replatforming an ecommerce business.
3 Mistakes To Avoid While Ecommerce (Re)Platforming
Unscalability
Online retailers usually fear the scalability factor, which they can't compromise with while switching over to a new platform. Therefore, it is must to analyze different platforms that deem suitable for your ecommerce portals. This analysis is important because not all platforms will be fully compatible and scalable to suit your business. Therefore, taking in time to consider all the pros and cons beforehand is better.
SEO Compatibility
Another most important aspect to consider while changing your ecommerce platform is SEO compatibility. It is not necessarily the first thing to keep on your checklist, but since business owners now understand the significance of SEO, they can't ignore it. Therefore, SEO compatible ecommerce platforms should be carefully scrutinized to look out for one that has complete functionality for your business online awareness.
Timeline & Forecasting
You may have considered a few platforms but before making the changes, it is advised to create a timeline beforehand. While doing so, you will get time to presuppose any complications that may arise while the implementation. Thus, this will help you to create implementation plan and backup plans to switch to in case of a hindered replatforming session. In short, your timeline and plan should be flexible enough to make room for alternate changes to accommodate.
So, whenever you are ready to upgrade to a new ecommerce platform, make sure you keep a check on these 3 points which will help you avoid major blunders during replatforming.