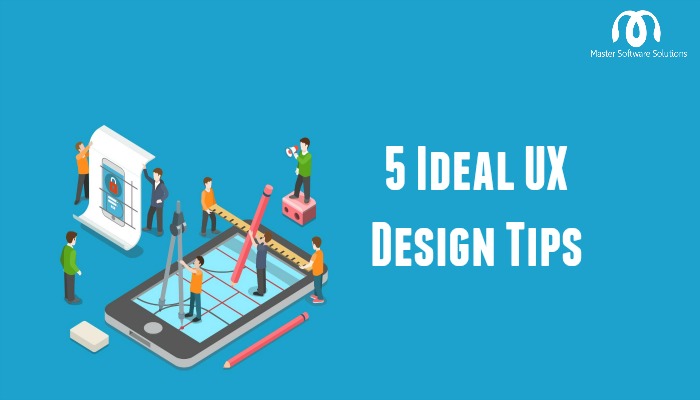 UX design trends have changed drastically over the last few years. With every year comes different trends which make a huge impact on how brands conduct business. After all the goal is to bring about a uniform and smooth user experience, right from the beginning to the end. Hence, if you want to know the 5 ideal US design tips to implement in your website, then just keep on reading.  
Responsive Mobile Design
Nowadays all websites need to be designed mobile friendly, i.e. responsive mobile design. It is important because of a majority people now use smartphones and other portable devices such as tablets. Responsive mobile design is necessary because it optimizes the website design to suit the different device screen size. Therefore implement a great mobile friendly design in order to make the most of unlimited opportunities.
Intuitive Experience
Your website should implement ways to ensure intuitive experience. Why intuitiveness? Because your website should be able to create an automatic onsite experience that helps the user to navigate easily without the need of any instructions. For example, three line icon is very well known as menu symbol in mobile apps as well as mobile site. So try to keep the design intuitive in order to make the interaction process easy.
Effective Call To Action
Your design should effectively convey the message without being overwhelming. Similarly, the message should be relevant and compelling, along with some call to action that drives them to move ahead with the brand. In short, a valuable message and a call to action button that drives the traffic to a specially designed landing page would do the deed.
Content Scrolling
Scrolling is an important part of UX design. Whether horizontal or vertical scrolling, content scroll needs to be smooth and hassle-free. Horizontal scroll is particularly famous these days because it gives many businesses a good go to display their content on site. However, a vertical scroll is more suitable in situation when there are more images or longer piece of content for example, written text.  In short, scrolling option is entirely on you and you can choose which is the best way to display content on your website.
Mini Desktop Version
Last but not the least, UX design for mobile should always be a mini desktop version, a replica with almost same functionality. Same design and functionality should be rendered to the smartphones and other smaller devices, so that the users don't feel alienated. The UX thus helps in creating a seamless and intuitive user experience for users using different devices.
These are some of our favorite UX design tips that can be helpful for all. Do you have anything to share with us? Don't forget to share your feedback in the comment box below.