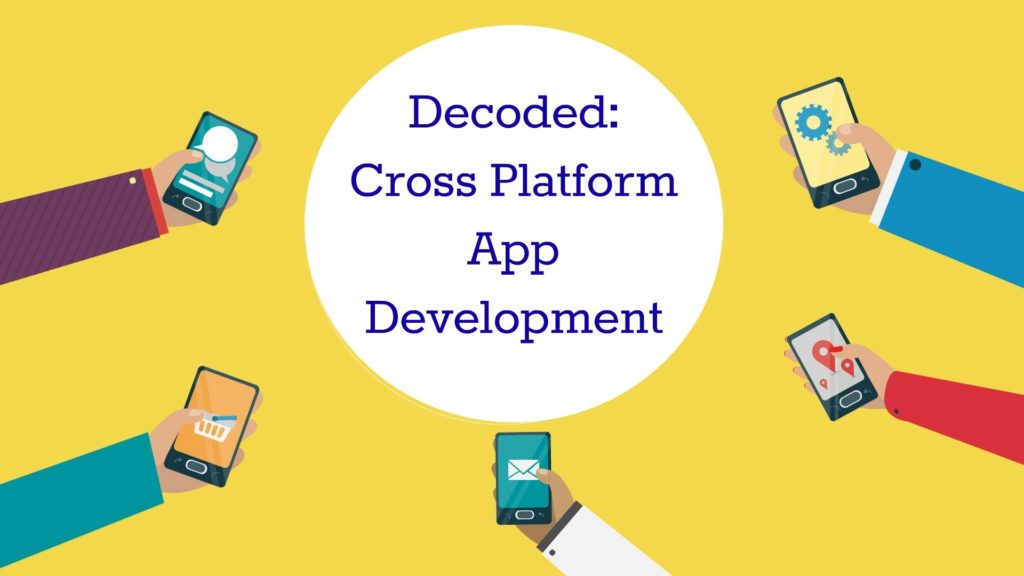 With a wide range of devices running on different platforms, the need to come up with efficient cross platform software is highly challenging. It is particularly challenging for businesses as well as developers to choose a technology that can help them bring out a software or product that runs across different platforms.
Today we will be discussing about Cross Platform Application Development, which is an easy way to simplify the development process while ensuring a steady user experience.
Each platform has a different development environment, language and takes different time to work with. Therefore, it becomes a cumbersome task to develop an application using the native platform technology. Using this technology is also very expensive, which just results in a singular application native to a particular device type.
To overcome this issue, cross platform technology is an exceptional solution because a product is made once and it gets deployed everywhere on all devices with different operating system. It helps in serving the target audience with a single product.
People have become tech savvy; they understand the difference between a great, mediocre and bad user experience while using applications. Therefore, the expectations of a great user experience drive most of the companies to come up with an app that is intuitive, easy and consistent on all devices.
It is a conundrum for most of the app development companies to choose a particularly perfect technology and platform before building a new app.
        

Which platform(s) to target?

        

Which platform should we choose – native or cross platform?

        

Which cross platform development technology would be appropriate for us?
While big enterprises might be ready to spend more on native and hybrid applications, the small scale enterprises and startups want a more cost efficient way out. Cross Platform technology thus rids the need of hiring different development teams for different platforms.
It greatly solves the need of a consistent app that maintains the same user experience and functionality. Of course, there are different technologies for developing with cross platform applications. In our next post, we will see which technologies are the best.
Meanwhile, if you want to discuss about your next app project, feel free to submit your query below.