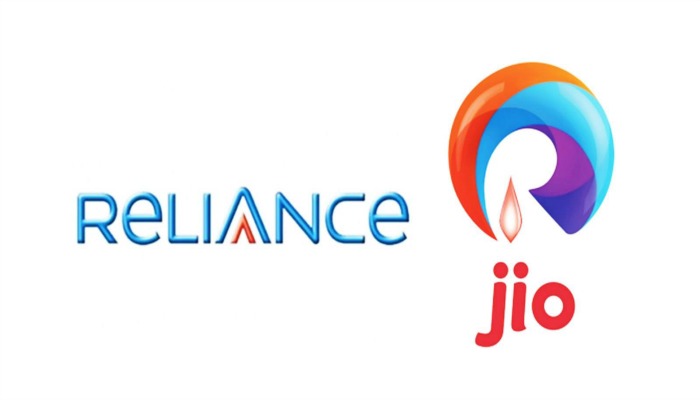 Reliance Group is a well known private sector business house in India that has been known to provide latest in technology. Continuing their legacy, the company recently launched 4G LTE Network, Reliance Jio.
Now apparently, 4G is not new in India as it was first launched by Airtel who controlled this segment of market because of their pristine service. What's surprising is that Reliance has cutback the major market shares of its fellow service providers. Why? Because of their cheap data tariffs and unlimited free voice calls.
If that wasn't enough, people are going crazy over this new launch. However, do you remember the annoying Airtel 4G girl? Yes, let us recall it to you that a majority of people were already using the 4G. But since the prices were on the higher side, it wasn't a fair deal for all people who use data.
Reliance Jio's 4G broadband services have already hit the market and with its data and voice services, along with a brand new smartphone, LYF, it has captured the attention of Indians significantly.
Services such as live streaming, movies on demand, instant messaging, free unlimited voice calls etc. will be provided throughout India.  Another thing to remember is low tariffs, which has been curated to make 4G more accessible to everyone and make connectivity relatively easy for all.
Ever since its launch, other providers such as Airtel, Idea and Vodafone have revised their data tariffs in order to retain their customers. Although they have lowered down their tariffs by as low as 50%, they are still not able to deal with the competition Reliance Jio is giving them.
Quick Facts:
Reliance Jio is offering 1GB data for INR50, which is way low than what the counterparts are offering, making it an easily available service for 1.3 billion people of India.

Moreover, they are offering free unlimited voice calls as well.
Let's take a look at the tariff plans offered by Reliance Jio.
Prepaid Plan:
Postpaid Plan: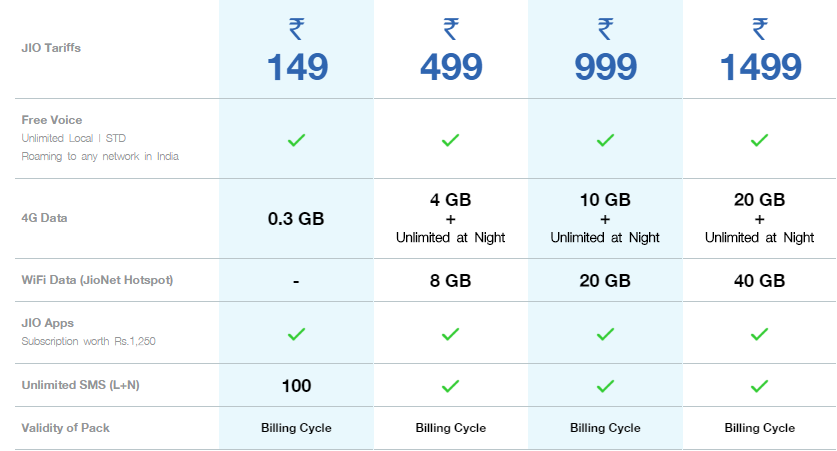 Although Reliance Jio' 4G  services launch resulted in a loss of over INR 13,000 crore got the other mainstream service providers, namely Airtel, Rcom and Idea, we are happy that they are contributing massively in Government's Digital India Vision.